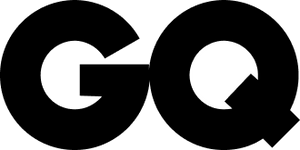 "VOTED BEST NEW PRODUCT OF 2020" - The Spirits Business
Send Something Unique
CLIENT AND STAFF GIFTING
Reward your valued clients and staff by sending them a box of our beautifully designed cocktails, all inspired by stunning travel destinations, characterful craft spirits and rich stories, allowing them to be transported around the world with just one sip.
We take all of the hassle out of your corporate gifting. Simply provide a spreadsheet of recipients anywhere in the UK, along with their cocktail choices, and we do the rest. (Bar snacks/nibbles available as well to complete a night in.)
Send a unique, statement gift with Tom Savano Handcrafted Cocktails; and we guarantee they'll be talking about it for months to come.
BEGIN ENQUIRY
A Fully Immersive Experience
EVENTS AND FESTIVALS
If you have something bigger in mind and want to truly make an occasion memorable, we have a luxury mobile bar we can bring to your activation or event, serving over a thousand cocktails per hour if needed.
Having run the busy beach terrace at Boardmasters Festival 2021, we know fully the challenges of large-scale events, outdoor locations and efficient cocktail service, including management of external talent for music, aerial performances and fire acts.
To truly transport your guests for a stunning, travel-inspired evening, speak to us about our bespoke event service.
BEGIN ENQUIRY
When Everyone Wants a Different Drink
A RANGE TO SUIT EVERY TASTE
BESPOKE GIFT SETS
We can create cocktail gift sets with your own companies branding and story on the box sleeve, for a truly personal and high-end gift to your highly valued clients and staff.
GET IN TOUCH TO FIND OUT MORE
If you'd like to know more about how we can help your business with our super premium, handcrafted premixed cocktails, get in touch via the form below and we will endeavour to get back to you within 24 hours.