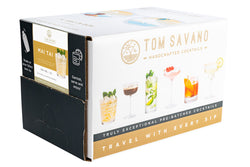 Mai Tai 5 Litre Box
A Mai Tai lover's dream. A limited edition, 5 litre personal box of our rich and sweet "Caribbean Island" Mai Tai, ready to serve with no stirring required. A punchy and aromatic Caribbean cocktail, exploding with flavours of light and dark craft rums, bitter orange and fragrant almond, finished with just a hint of tangy lime juice.

Tasting notes
RICH | SWEET | STRONG
Wheat Flour [Calcium, Iron, Niacin, Thiamin], Butter (Milk), Lancashire Cheese 21% (Milk)], Rice Flour, Mature Cheddar Cheese [Milk, Colour: Beta Carotene], Glaze (Contains Milk), Egg White, Spring Onion 0.9%, Mustard Powder. Sea Salt, Cayenne Pepper.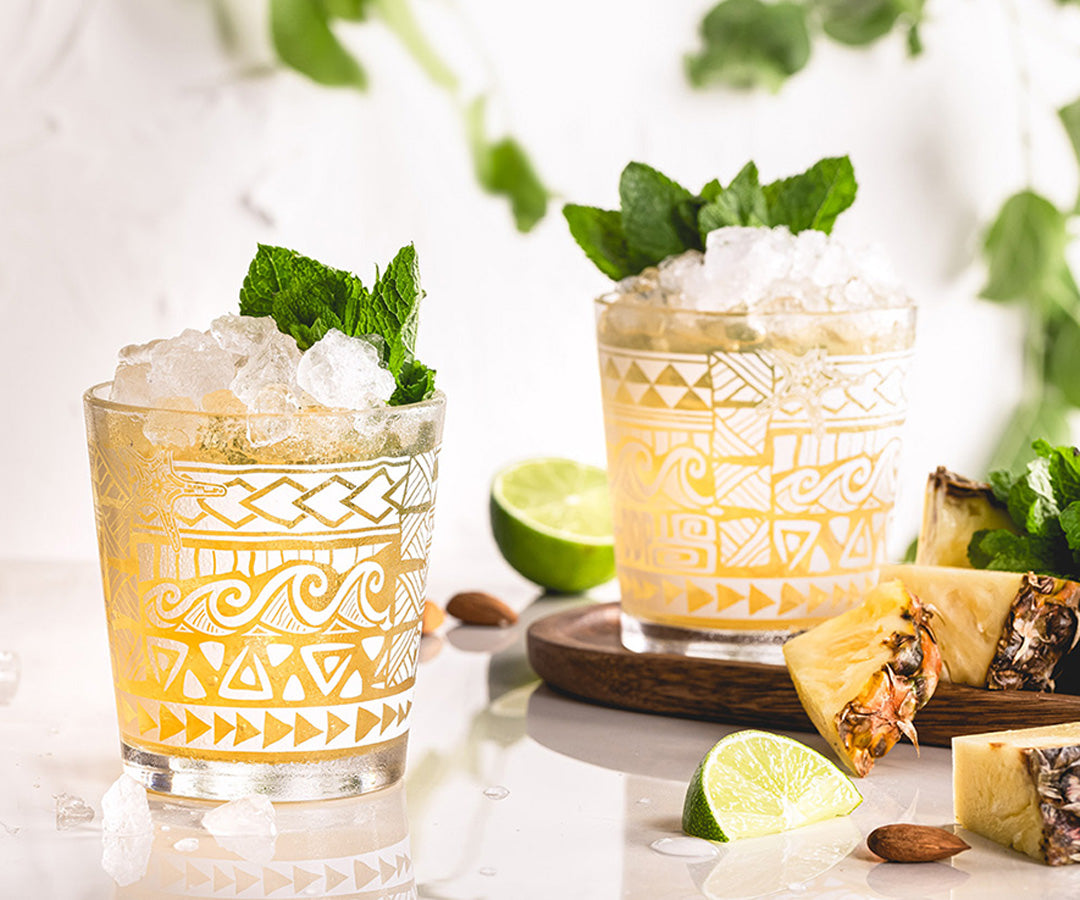 Mai Tai 5 Litre Box
Today, the Mai Tai is the notoriously flamboyant icon of the cocktail world, but it hails back to the California of the 1940s. Conceived by the irascible one-legged Trader Vic, this rum cocktail's popularity was so extraordinary that it led to a global rum shortage, right up into the 1950s.
These days the Mai Tai is a gateway to Tiki cocktail culture. A throng of craft rums evoke all the imagery of a tropical beach surrounded by palm trees and sugarcane, while the refreshingly tart lime cuts through the heat. As your senses still recover, the final assault comes from a bouquet of almond and orange, leaving your taste buds feeling like they've been hit by Iron Mike.
Served over crushed ice, this is the ultimate island escape drink to take you away somewhere exotic. You can almost hear the waves crash on the beach and the feel of warm sand between your toes. Somewhere in the distance, sounds the playful jingle of a steel drum, filling the air with Caribbean rhythm.
SHOP NOW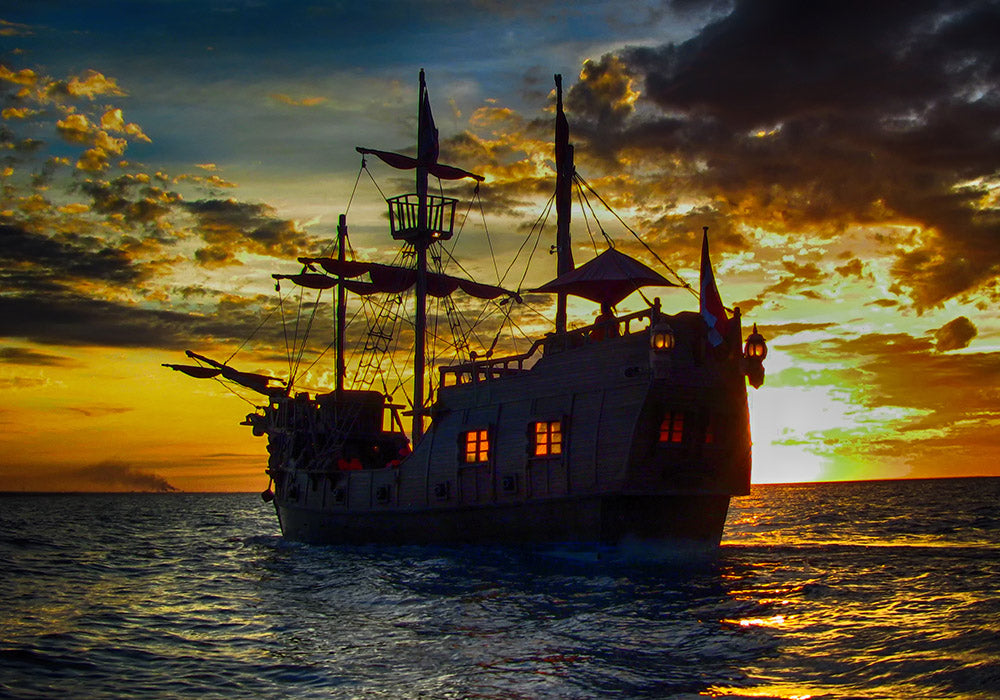 THE STORY
When you think of timeless rum cocktails, the Mai Tai always heads the list of a cocktail menu. Searching for a story to fit this iconic drink, naturally we headed to the realms of pirates and the sun-soaked Caribbean.
Sailors in the British admiralty would always receive a portion of rum each day, as part of their pay package. Stories say this used to be half a pint, at 57% navy strength! It was soon dropped to a daily tot, a little treat for the sailors as life at sea was hard. Hard life or no, sailing across the world was the only way most of them would ever see outside their home town, and for a few moments each morning, they would get to sit back and enjoy the beautiful views around them, whilst sipping on a cup of strong rum.
This story embodied everything we loved about the Caribbean, and the care-free attitude to life, whilst being surrounded by some of the most breathtaking views on Earth. So crack open one of our Caribbean Island Mai Tai's, and transport yourself to the warmth, fun and beauty of these white islands with every sip.