Sydney Twilight Espresso Martini
This luxurious cocktail blends roasted coffee liqueur from Australia, crisp vodka, vanilla and a hint of dark chocolate, leaving a lingering, candied finish, and a rich mocha palate.
Tasting notes
RICH | SWEET | BITTER
Wheat Flour [Calcium, Iron, Niacin, Thiamin], Butter (Milk), Lancashire Cheese 21% (Milk)], Rice Flour, Mature Cheddar Cheese [Milk, Colour: Beta Carotene], Glaze (Contains Milk), Egg White, Spring Onion 0.9%, Mustard Powder. Sea Salt, Cayenne Pepper.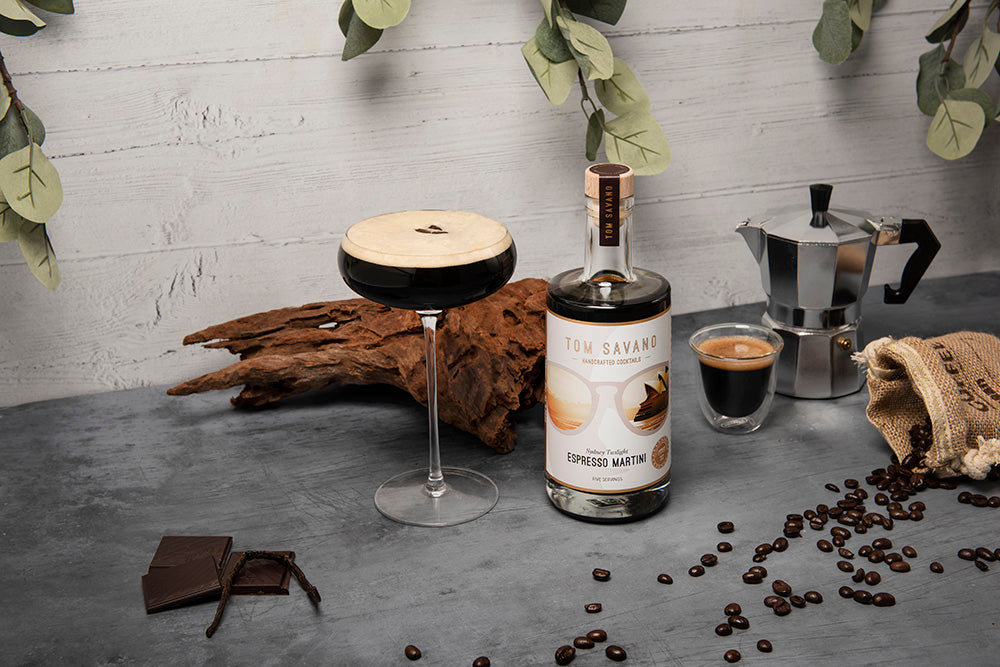 Sydney Twilight Espresso Martini
We all know the story. In the 1980s, Dick Bradsell was asked by a young supermodel, at Fred's Club in Soho, to make her something that would: "Wake her up, then f*** her up." A recently installed coffee machine was taking up half the bar and, at the time, vodka was the tipple of choice - so the Vodka Espresso was born.
These days the Espresso Martini is synonymous with pre-dinner drinks, or having a vibrant catch up with friends. The bitterness of the coffee sparks the appetite, while the creaminess of vanilla and dark chocolate luxuriate the senses. And it has a surprising kick!
Served ice cold, rich and foamy, there isn't a better way to start an evening. Picture yourself on a rooftop bar in Sydney, dressed to the nines and waiting for dinner reservations. The coffee and vodka combination leave with you a dangerously exciting buzz for the night to come.
Buy now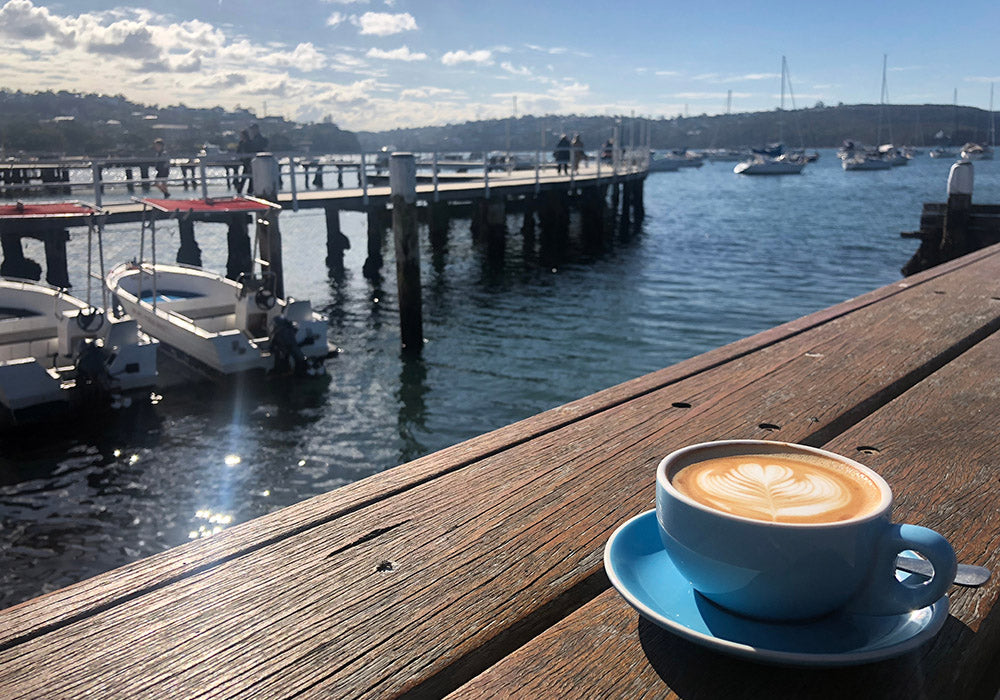 THE STORY
If you've ever travelled to Australia or New Zealand, you'll know that coffee culture is in their blood. From city execs to yoga instructors, everyone starts their day with a good coffee - and it really is incredible coffee. This balance of work hard, play hard, along with some of the best coffee in the world, makes it the perfect setting for the decadently chilled Espresso Martini.
You can't make this cocktail great without amazing coffee, so first we sought the very best coffee infused vodka to be found in the lands down under. Finally, we settled on a blend of two. Combining the best of Sydney, Australia, and our own hometown of Auckland, New Zealand, we felt these really captured just why people out there are so obsessed about their coffee, each with an overwhelming array of richly roasted tasting notes.
Finally, we snuck in some dark chocolate bitters, a hint of vanilla and found a perfect creamy vodka to lie underneath it all. Designed to bring Antipodean coffee culture into the evening with a sexy twist, you absolutely need to head to Bondi beach at sunset tonight, with our aptly named Sydney Twilight Espresso Martini.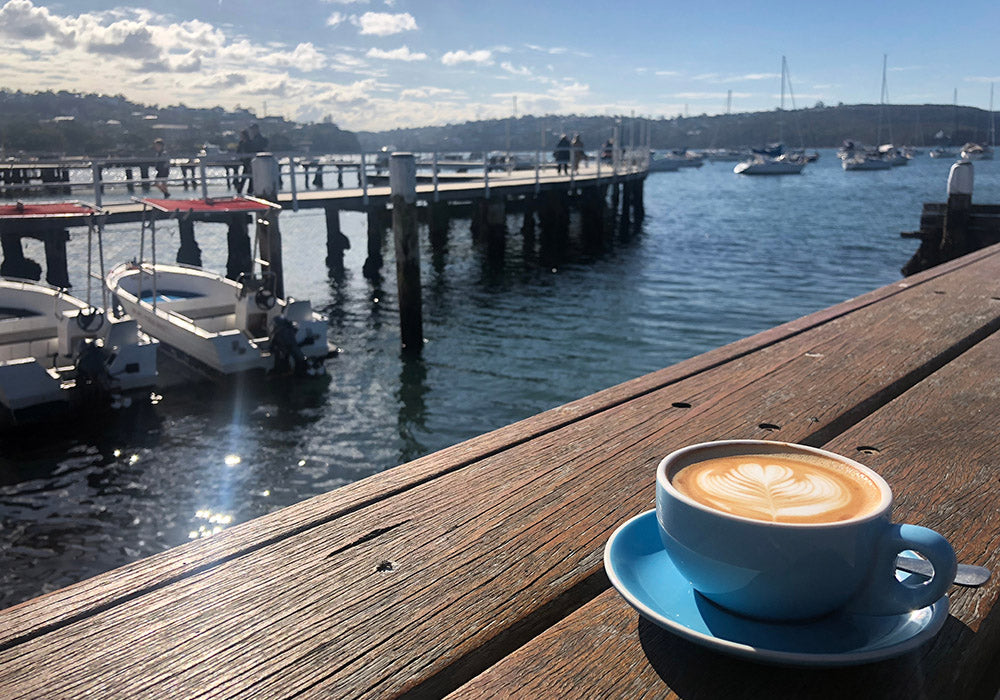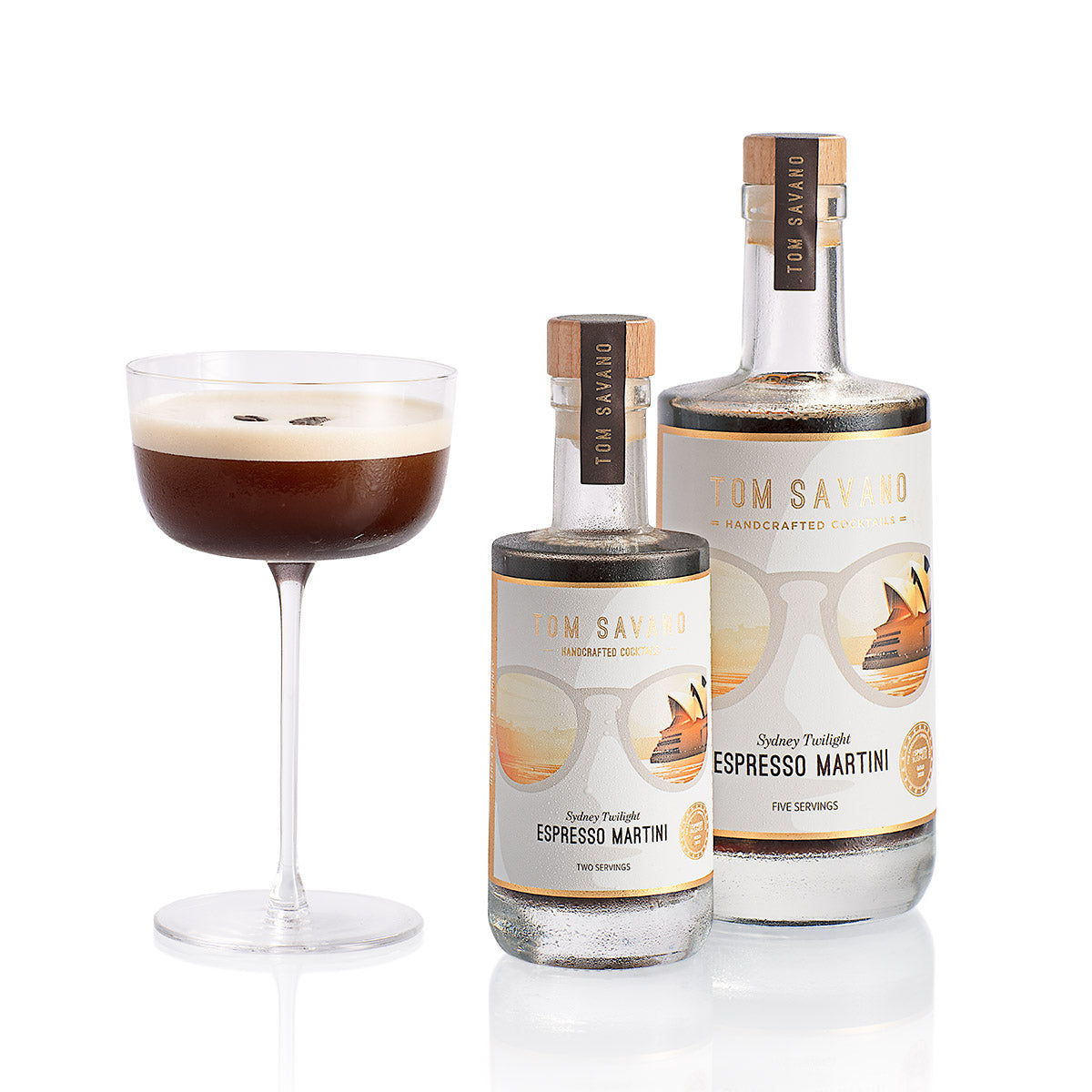 SERVE THE PERFECT Espresso Martini
CHOOSE THE RIGHT GLASS
An Espresso Martini can be served in anything with a wide, open bowl and a long stem. So look for a classic martini glass, a long stemmed coupe, or a more vintage bowl style, as in the photo.
PREPARE WITH ICE

The only time you want to see ice with this cocktail, is when shaking it. In order to get the signature foaming head, you'll need to shake the liquid, ideally over ice. Dry shaking (no ice) will give a stronger drink, but not as cold. Shaking over a few ice cubes is preferable, to give the liquid some agitation to generate better foam, while bringing the drink down to a cold temperature.
MAKE THE PERFECT GARNISH

The classic garnish is to create the foaming head, and then place three coffee beans on top, for the aroma. To get more creative, you can sprinkle chocolate, caramel sauce or even whipped cream if you have a super sweet tooth. Our personal favourite, is a square of dark, salted caramel Lindt chocolate.
buy now