Pink Grapefruit Gin Collins 8%
A mouth-watering and refreshing cocktail, our Gin Collins blends gently bitter Pink Grapefruit with fragrant gin, a good kick of tart lemon juice, and lightly carbonated to finish.

Tasting notes
TART | GIN | FRUITY
Wheat Flour [Calcium, Iron, Niacin, Thiamin], Butter (Milk), Lancashire Cheese 21% (Milk)], Rice Flour, Mature Cheddar Cheese [Milk, Colour: Beta Carotene], Glaze (Contains Milk), Egg White, Spring Onion 0.9%, Mustard Powder. Sea Salt, Cayenne Pepper.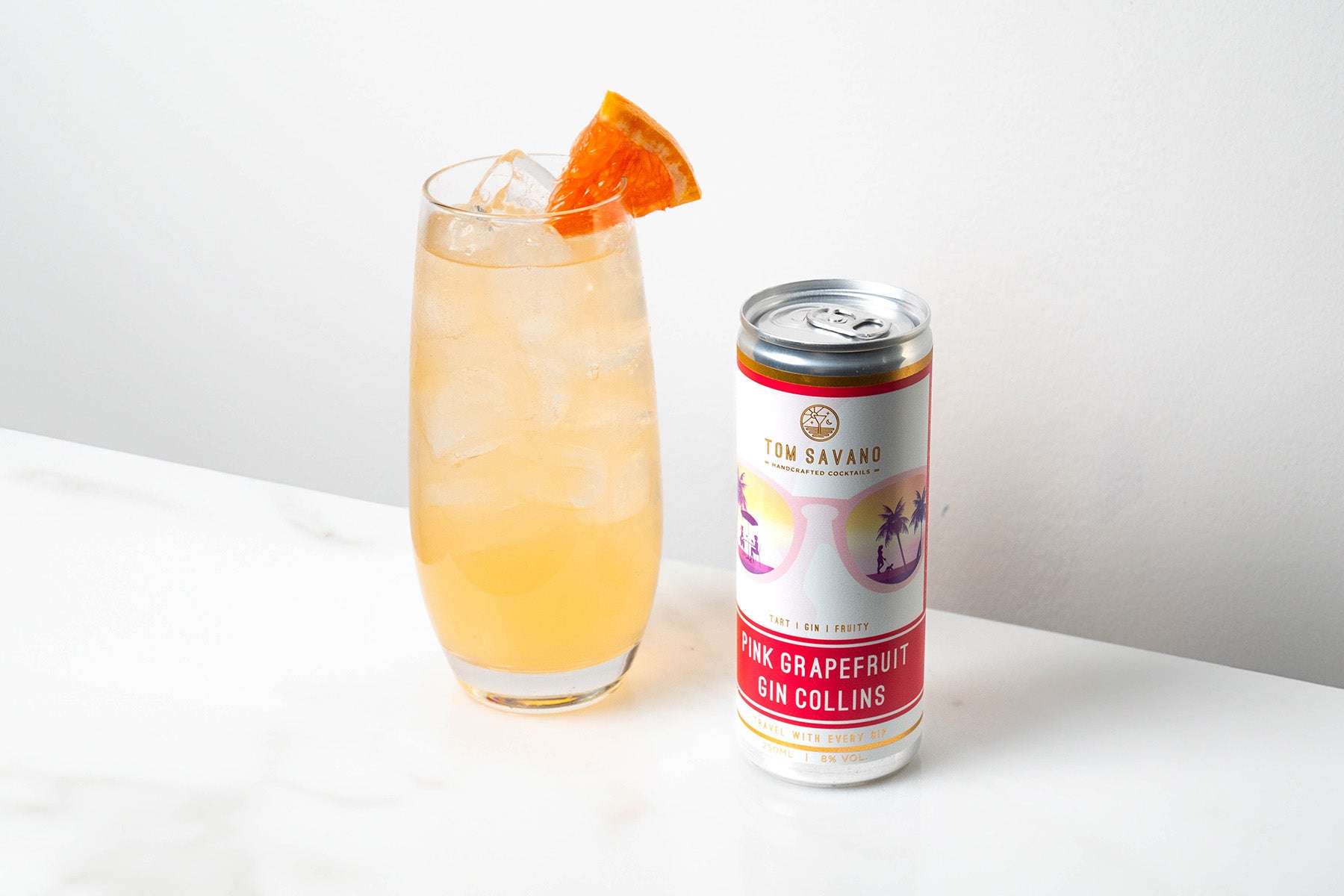 The Drink
The Collins is one of the earliest known cocktails, originating - as so many cocktails did in the day - in the esteemed and fashionable bars of Mayfair in London. Accordingly it was a waiter with the name John Collins who came up with a cocktail of that same name, before switching out the bourbon for Old Tom gin, giving creation to the Tom Collins.
Being a classic blend of gin, lemon juice, sugar and soda, it's instantly refreshing and a beautiful showcase for a good gin. Given these traits, we wanted to give it a brunch twist, so added in in some irresistible pink grapefruit juice, transporting us back to the beach cafes of Los Angeles, California.
Served ice cold, this is a sumptuous and irresistible cocktail that will fast become your favourite. Grab an early table for brunch, and kick back to people-watch, feeling the sun deliciously warm your skin as the morning haze starts to lift.