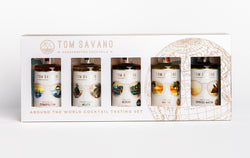 Around the world tasting set
Take a stunning trip around the world with this delicious tasting set of five iconic cocktails, each inspired by a beautiful destination. Walk in the footsteps of Tom Savano, discovering a world of amazing craft spirits and cocktail stories.

Tasting notes
SWEET | RICH | CITRUS
Wheat Flour [Calcium, Iron, Niacin, Thiamin], Butter (Milk), Lancashire Cheese 21% (Milk)], Rice Flour, Mature Cheddar Cheese [Milk, Colour: Beta Carotene], Glaze (Contains Milk), Egg White, Spring Onion 0.9%, Mustard Powder. Sea Salt, Cayenne Pepper.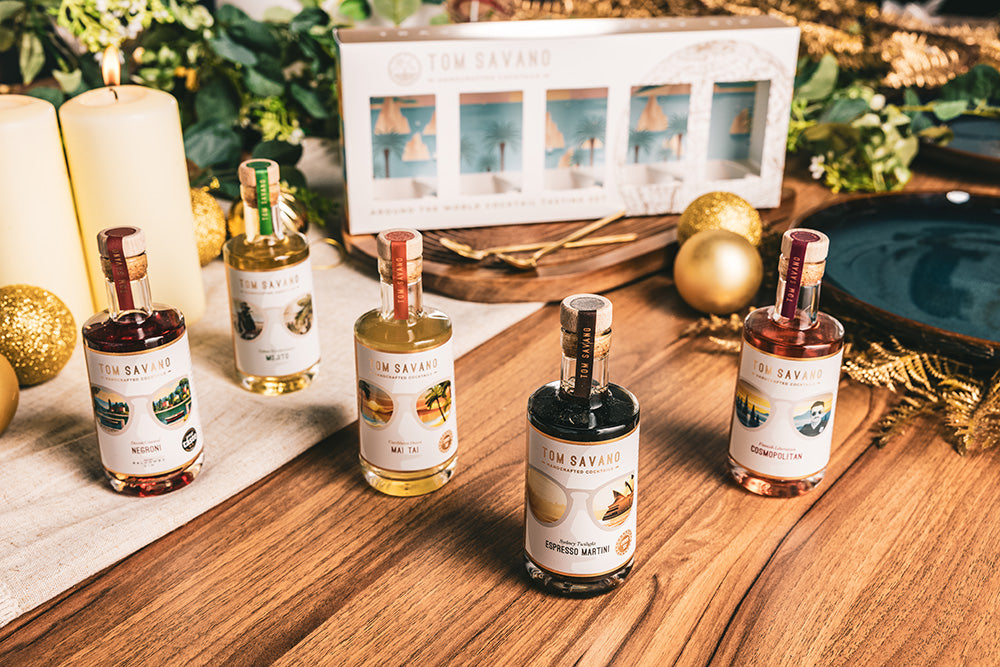 Around the world tasting set
100ml bottle of Cuban Revolutionary Mojito (20%)
100ml bottle of Sydney Twilight Espresso Martini (20%)
100ml bottle of Finnish Liberation Cosmopolitan (20%)
100ml bottle of Caribbean Dawn Mai Tai (19%)
100ml bottle of Devon Coastal Negroni (21%)
SHOP NOW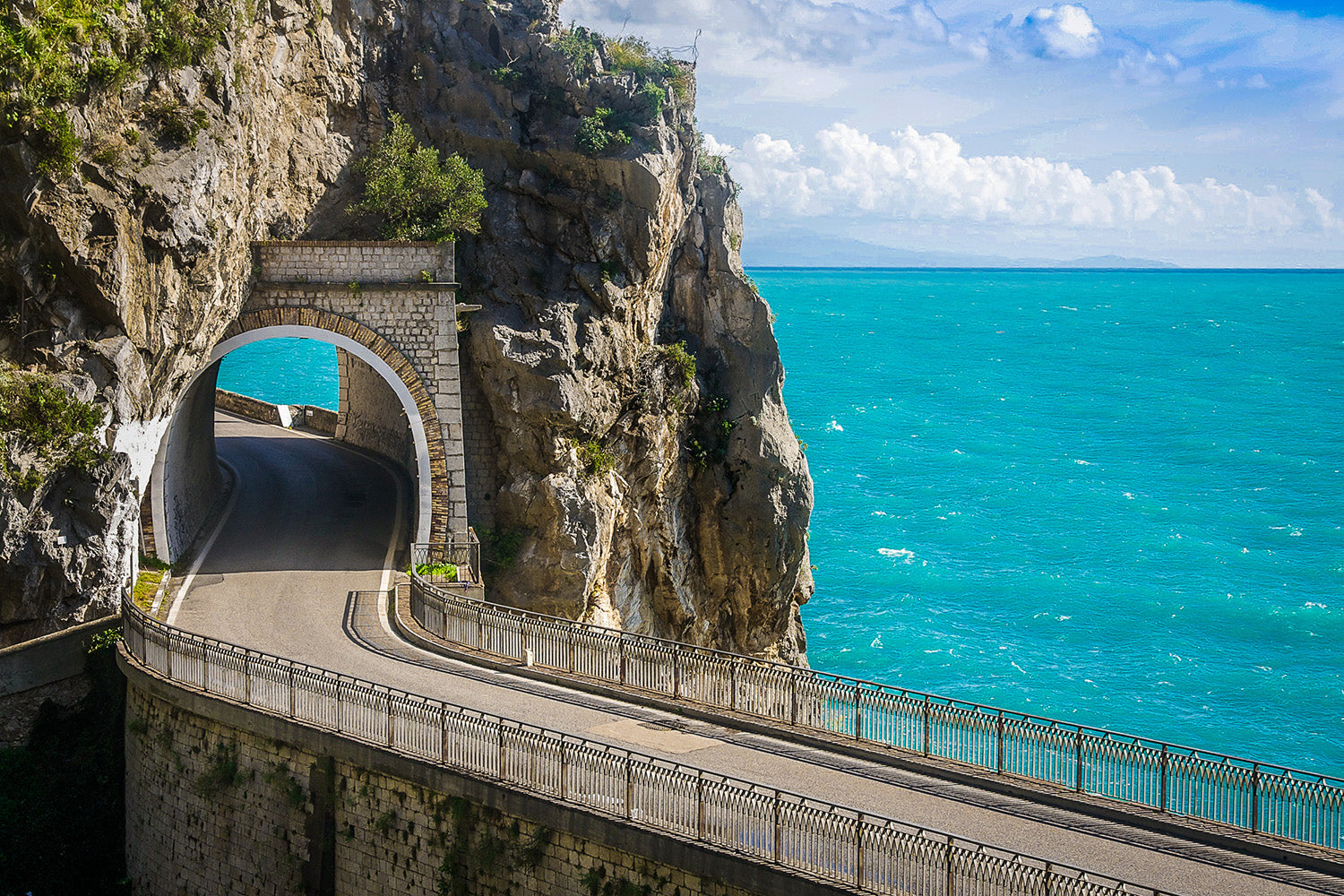 THE STORY
If visiting one amazing destination is great, then why not visit five? We've designed a collection to take you on a journey around the globe, tasting some of the most memorable cocktails and craft spirits as you go.
Travel is at the heart of everything we do at Tom Savano. Each cocktail is inspired by an iconic, beautiful travel destination, and carefully crafted to fill your senses with the tastes and aromas of that place, transporting you there with just one sip.
Start your journey on the coast of Devon with our delicious sundowner Negroni, before jetting over the Pacific to sip Espresso Martini's on Bondi Beach at sunset. After that, take a yacht and find a port in the Caribbean with our Mai Tai, enjoying it through the heat of the tropical day. Next stop is Havana, Cuba, for a refreshing mojito whilst sailing around the beautiful white sandy beaches, before finally taking a train cross-country to Finland during late fall, sipping a Cosmopolitan at a cabin on the shores of one of their many stunning lakes.