Finnish Liberation Cosmopolitan
This iconic cocktail is sharp, sweet and deliciously tart, blending cranberry juice, blood orange, Tom of Finland organic vodka and a hint of tangerine.
Tasting notes
TART | CITRUS | LIGHT
Wheat Flour [Calcium, Iron, Niacin, Thiamin], Butter (Milk), Lancashire Cheese 21% (Milk)], Rice Flour, Mature Cheddar Cheese [Milk, Colour: Beta Carotene], Glaze (Contains Milk), Egg White, Spring Onion 0.9%, Mustard Powder. Sea Salt, Cayenne Pepper.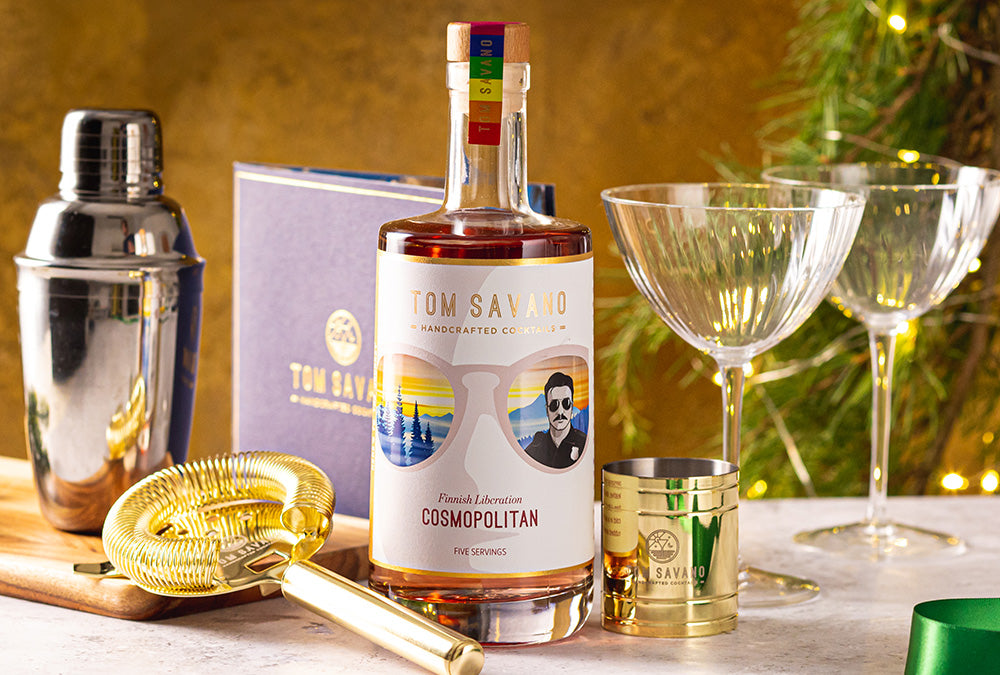 Finnish Liberation Cosmopolitan
No cocktail is more instantly recognisable and iconic than the vibrant Cosmopolitan. Conceived at the dawn of the gay rights movement, it embodied the essence of the time. Most importantly, it became an icon of empowerment through it's unashamedly cerise pink colour, and some even credit the rise in cocktail culture to the popularity of this one drink alone.
These days, the Cosmo is the perfect cocktail to refresh and excite your palate, leaving you hungering for more of that subtle combination of tart cranberry, sour lime and sweet orange, layered over smooth, creamy vodka.
Served glacial cold and straight up, this is a cocktail you can drink all evening, but watch out for the kick! Picture yourself in a bustling upmarket hotel bar as a fancy waiter brings your tray over, leaving glasses glistening with condensation and filled with fabulously pink booze.
Buy now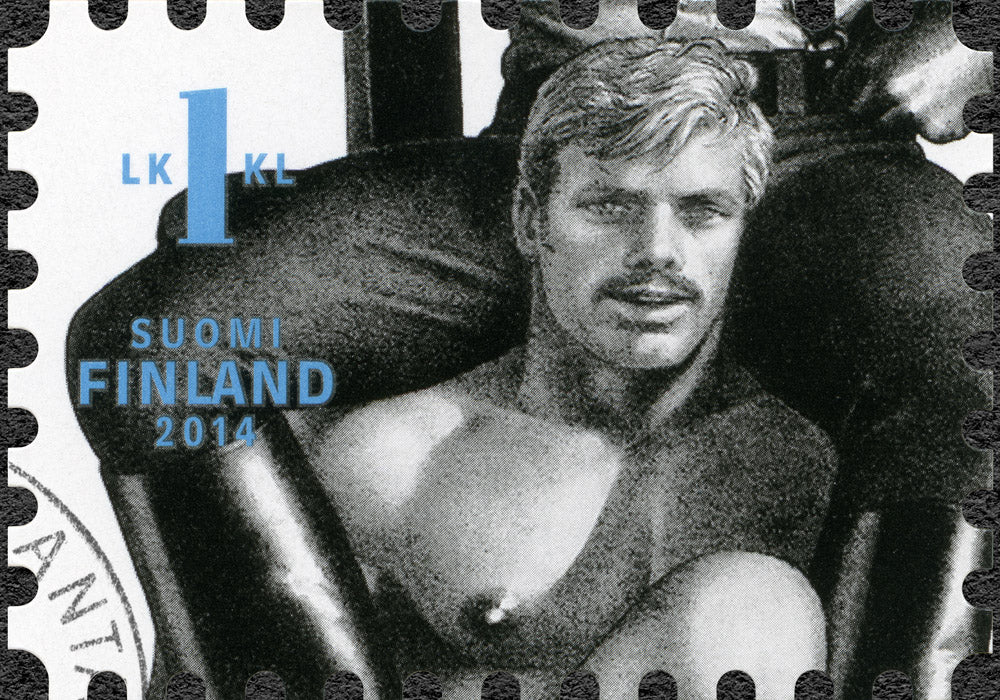 THE STORY
When you first think of the Cosmopolitan, you think of Sex and the City or vibrant, buzzing LGBT clubs. It takes a lot to pull off a drink like this, and these places simply ooze with confidence and unashamed use of the colour pink. So straight away, we knew this had to be the vibe of this cocktail, though finding a vodka that championed this would be difficult.
Or would it? By chance we came across Tom of Finland organic vodka, a vodka distilled in homage to the late Tom of Finland, one of the most iconic and celebrated gay artists in the world. His artwork was famous for being strongly empowering of masculine, dominant men, focussing heavily on muscular physiques, facial hair, sunglasses and leather. (We know right? We had to go check it out right away too!)
As an incredibly creamy and rich vodka, this formed the perfect base for our Cosmo. We then built the cocktail out with rich flavours of blood orange, lime and tart cranberry, to get a perfect balance of flavours. We celebrate inclusivity as one of our core values, and the freedom to be yourself in every way imaginable. With a nod to the talented artist Tom of Finland, nothing embodies this more than our Finnish Liberation Cosmopolitan.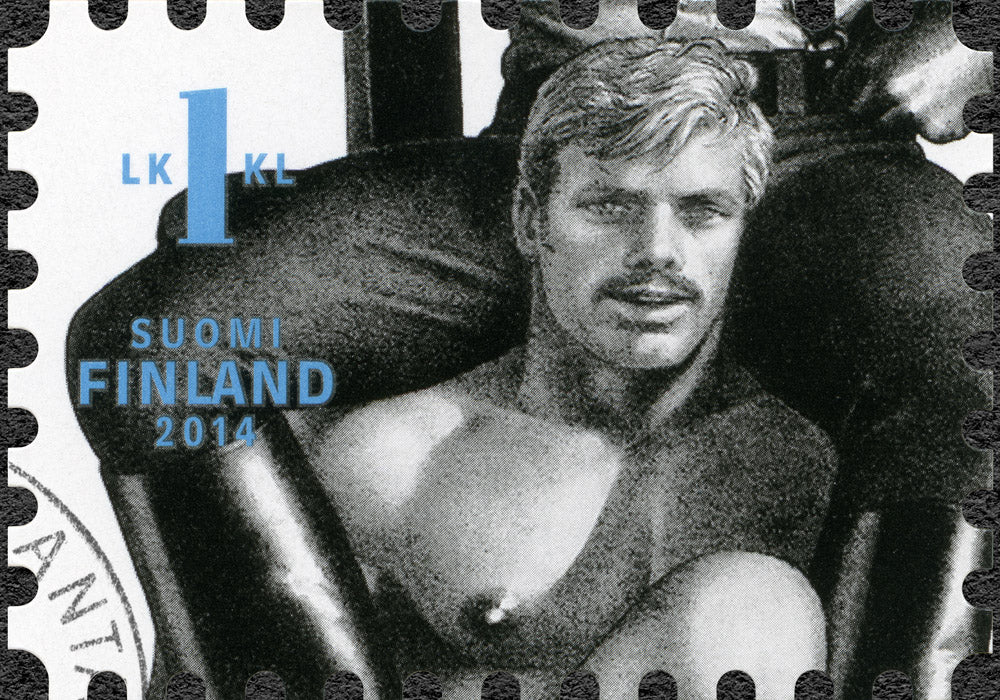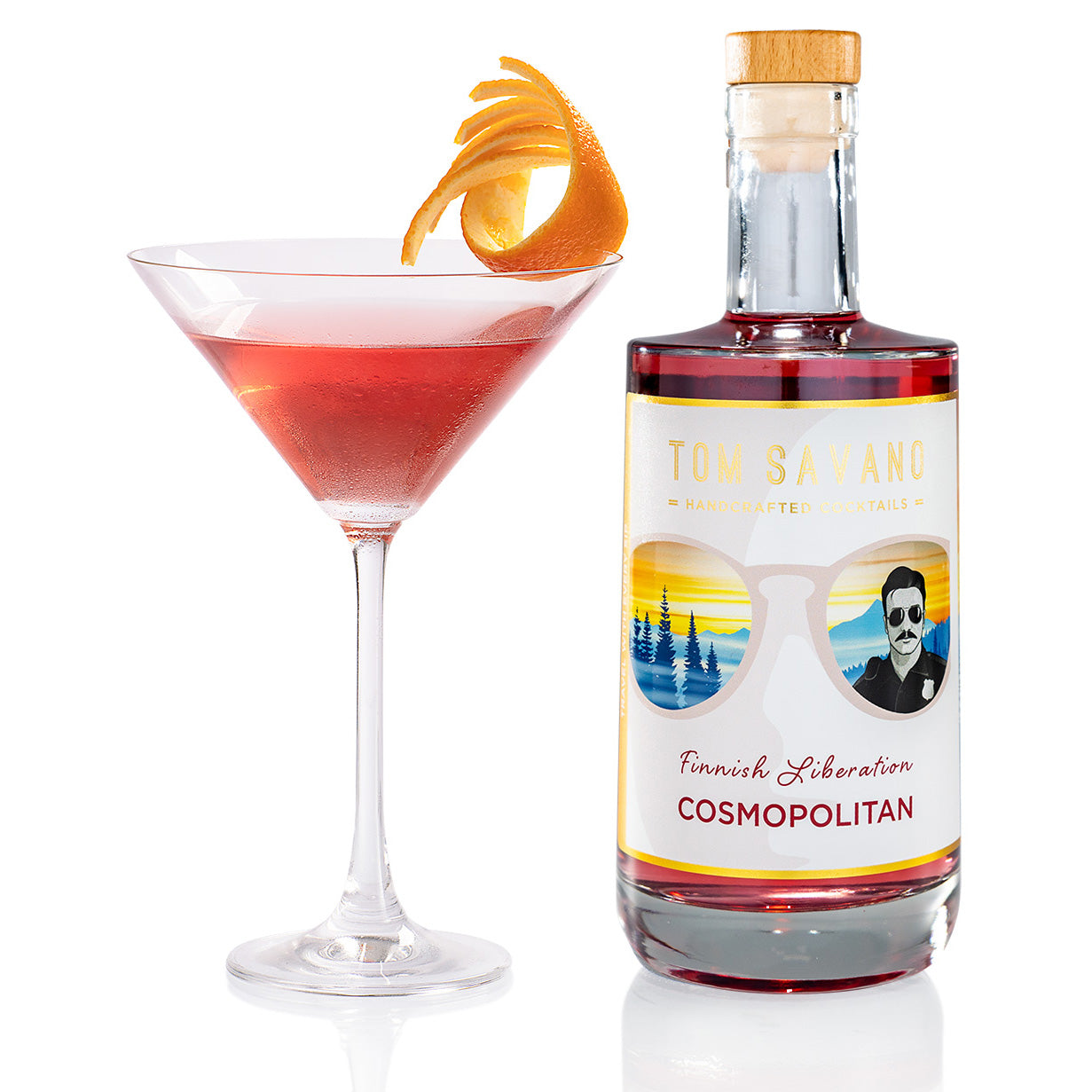 SERVE THE PERFECT Cosmopolitan
CHOOSE THE RIGHT GLASS
Like so many of the martini-style serves, you can keep this cocktail simple with a long stemmed glass of either martini or coupe design. Its a showcase of the brightly coloured liquid, so simplicity suits this drink.
PREPARE WITH ICE

Being based heavily around citrus, this cocktail benefits from a good shake over ice to invigorate the lime flavours and aerate the drink a little. Pour the liquid into a shaker over some ice cubes, shake hard for thirty seconds and then strain into the serving glass. Freeze the glass an hour before serving for an extra cool frosted look.
MAKE THE PERFECT GARNISH

Keep the citrus theme here, and get a little creative with some lime or orange peel. You'll get a larger piece of peel to work with if you go for orange, but even with lime you can get a twist tool and make a good looking lime twist. This is a flamboyant cocktail so look up a few pieces of orange peel art and give it a shot. If you can't get it to sit right on the glass, a mini clothes peg will keep it in place, and looks very hipster as well.
buy now