English Garden Lychee Martini
Deliciously floral, yet complex and strong, this cocktail layers the irresistable sweetness of lychee with organic English elderflower vodka, and our own signature blend of dry Italian vermouths.
Tasting notes
SWEET | FLORAL | FRAGRANT
Wheat Flour [Calcium, Iron, Niacin, Thiamin], Butter (Milk), Lancashire Cheese 21% (Milk)], Rice Flour, Mature Cheddar Cheese [Milk, Colour: Beta Carotene], Glaze (Contains Milk), Egg White, Spring Onion 0.9%, Mustard Powder. Sea Salt, Cayenne Pepper.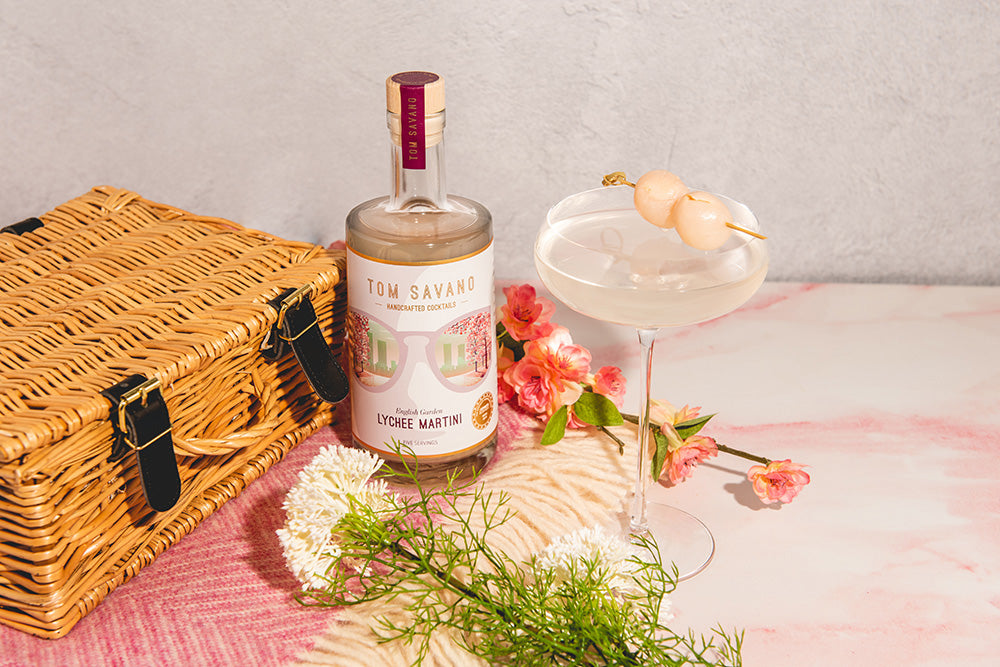 English Garden Lychee Martini
The debutante Lychee Martini might have the youngest pedigree, but it's now as iconic as the Margarita. A liquid shorthand for its times, the early '90s, this Asian fusion became the vixen denizen of the clubstaurant era, a dining trend that blossomed into the nightlife we love today - from Nobu to Bottomless Brunches.
In modern times, simply hearing the words "Lychee Martini" conjures exotic visions of the Far East. With an explosive floral palate, the subtleness of the vodka smooths the taste out with silken precision, finished with just a hint of herbaceous dryness.
Perfectly served at glacial temperature, the intense flavours will transport you instantly to a beach in Thailand, or a stylish rooftop bar in Tokyo. Enjoy the fragrance of blossoms in the air, as groups of evening revellers pick their spots to sit and watch the world go by.
Buy now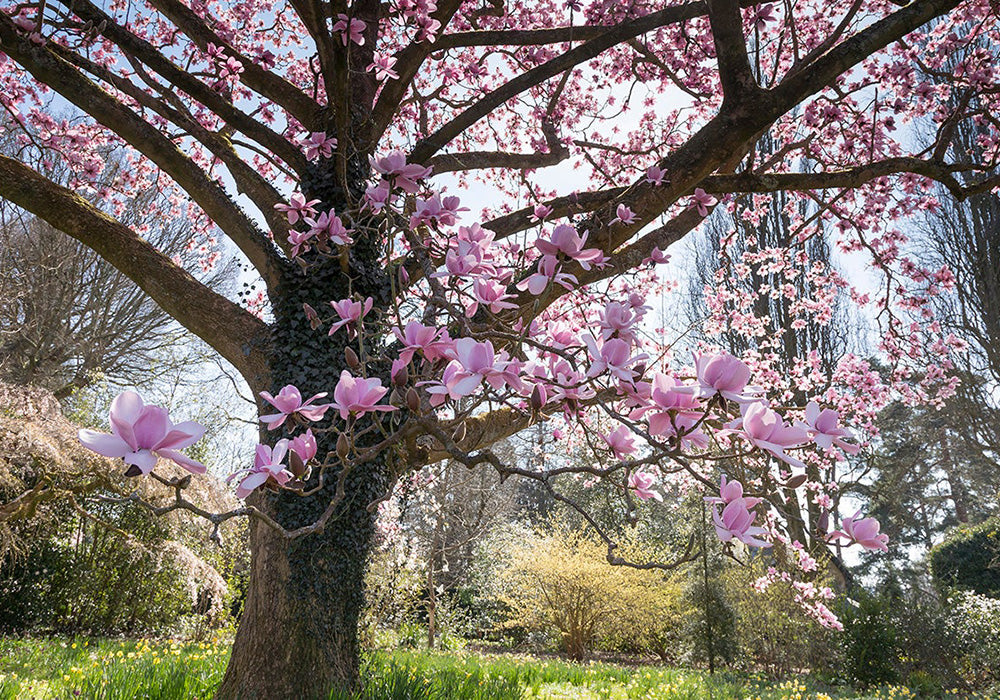 THE STORY
Being one of our personal favourite cocktails, having grown up in New Zealand close by to South East Asia, this was always going to be in our canon. So we set out in search of the perfect floral vodka to form the base. We had a delicious lychee liqueur to build out that side of the drink, but we wanted another layer to build some complexity.
After a lot of searching, we stumbled upon Jelley's organic elderflower vodka, distilled in small batches in Northamptonshire. Originally we had intended this drink to be inspired by the Far East, but with elderflower being a staple of the English spring garden and having a very subtlety similar flavour to lychee, it just made sense.
Finally, we didn't want a typically over-sweet lychee martini, so we took a lead from James Bond and blended in a few of our favourite dry vermouths, for that final touch of adult complexity and character. So what started as a dream of South East Asian blossom season, ended up in the springtime gardens of Northamptonshire, in the deliciously irresistible form of our English Garden Lychee Martini.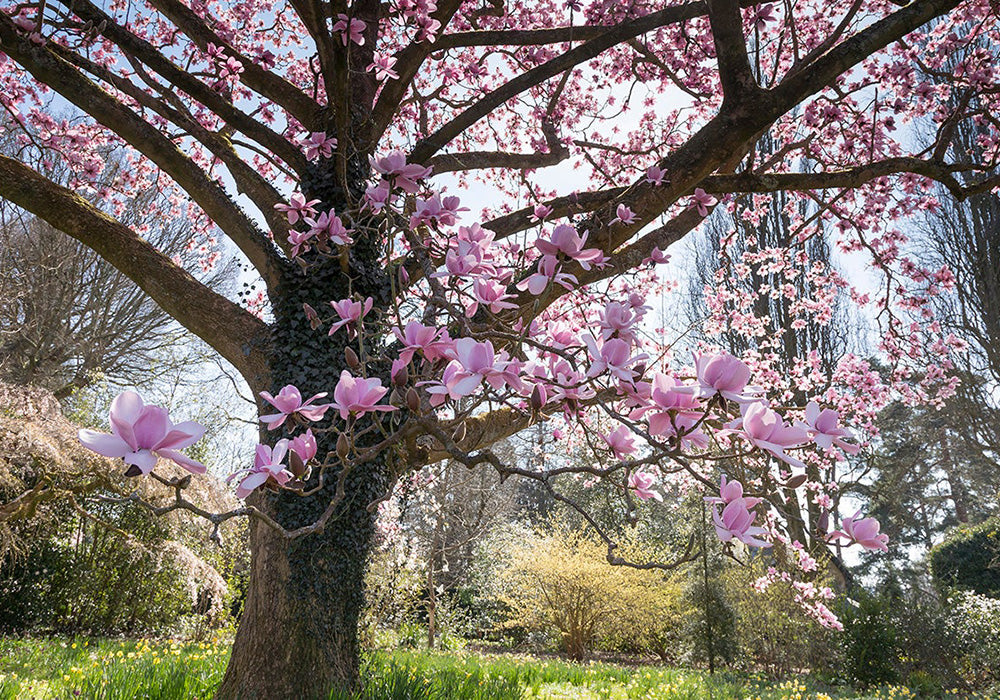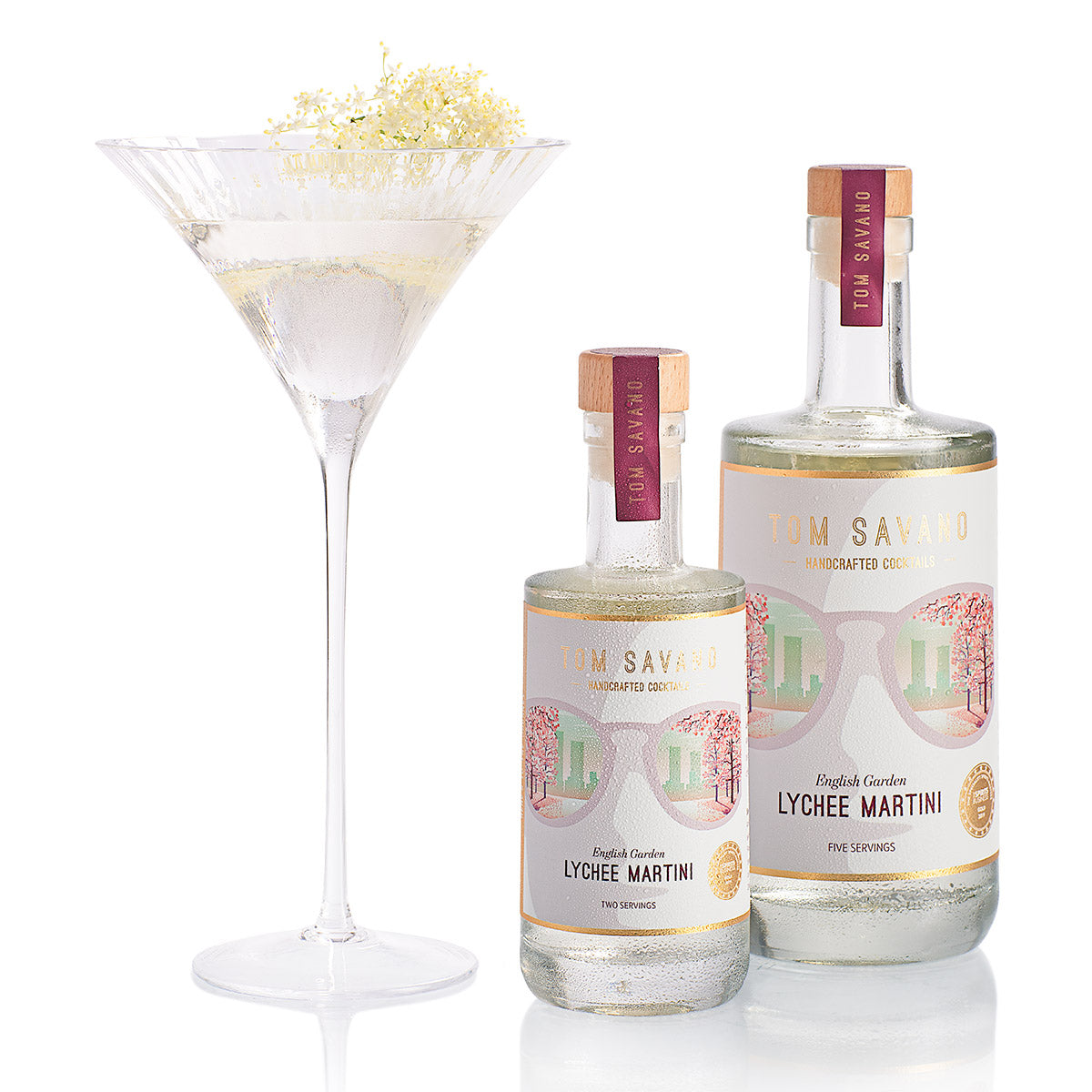 SERVE THE PERFECT Lychee Martini
CHOOSE THE RIGHT GLASS
Being of the martini family, you should serve this drink in a long-stemmed martini glass for a classic look, or in a long-stemmed champagne coupe for a more modern, delicate take. This allows the aromas to fill your nose deeply, and keeps the drink cold as you hold the stem. If you don't have this glassware, substitute a rocks tumbler.
PREPARE WITH ICE

Martini drinks should preferably be drunk ice cold, without any ice cubes in the drink. With a lychee version, you can break the rule about not shaking martinis, and shake this one over ice to get it glacial cold, then strain into the glass (to remove ice particles). Also try putting the serving glass in the freezer for an hour first to get it even colder. If using a rocks tumbler, simply pour the shaken cocktail over an ice block or ice cubes.
MAKE THE PERFECT GARNISH

Being highly floral and delicate, suitable garnishes for this drink could include a few tinned lychees on a wooden skewer, resting on the top of the glass or draped into the liquid itself, or a scattering of edible flowers, even rose petals could do at a push.
buy now