Dangerous Diablo Spicy Mezcal Margarita
Spicy and smoky, our daring twist on a Tommy's Margarita blends the earthy smokiness of Oaxacan mezcal, with Scotch Bonnet chillies, layered over a tangy base of lime, sweet agave and our own secret bitters.
Tasting notes
SMOKY | CITRUS | SPICY
Wheat Flour [Calcium, Iron, Niacin, Thiamin], Butter (Milk), Lancashire Cheese 21% (Milk)], Rice Flour, Mature Cheddar Cheese [Milk, Colour: Beta Carotene], Glaze (Contains Milk), Egg White, Spring Onion 0.9%, Mustard Powder. Sea Salt, Cayenne Pepper.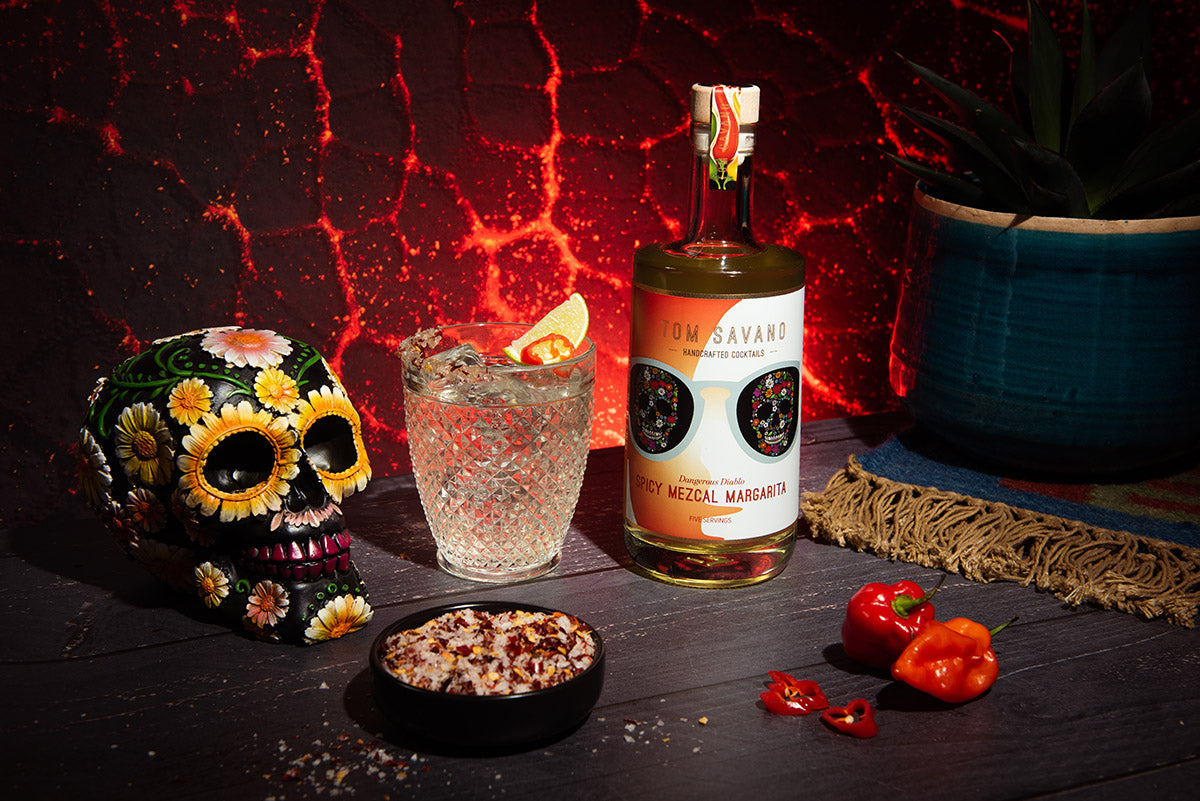 Dangerous Diablo Spicy Mezcal Margarita
Margaritas have long been a staple in the cocktail bible, bringing an element of Hispanic flair to bar menus with the promise of salt, lime, and smoky tequila flavours. Surely with such an iconic cocktail, there would be no need to improve on perfection?
It turns out, this is not the case. Ever sense Julio Bermejo of Tommy's bar in San Francisco first infused Habanero peppers into tequila, spice has been sought after in cocktail bars around the world, from Jalapeno shrub to birds-eye chilli garnishes on unassuming classics. Why do we crave this combination? Perhaps we want to feel something, anything, in an exhausting world.
But we don't have to apologise, it's a magical combination. We've taken a smoky Oaxacan mexcal as the base of our Tommy's margarita, and hand-infused it with blistering Scotch Bonnet chillies, to dial up the perfectly balanced flavours of fresh agave, lime juice and aromatic bitters, with a spicy kick that will leave your head spinning for more.
Buy now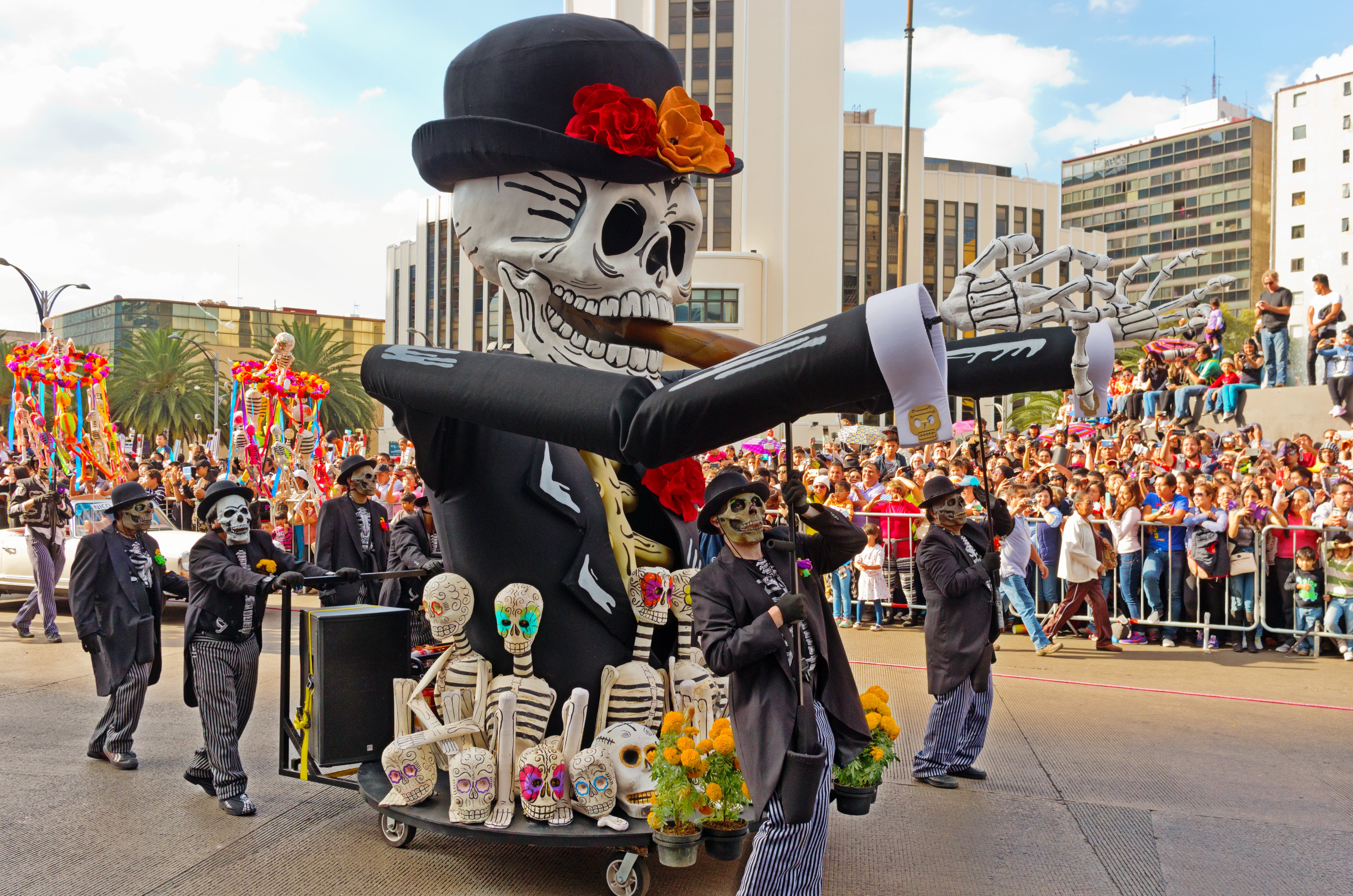 THE STORY
There's a saying in Mexico; "Para todo mal, mezcal, y para todo bien, también," or "For everything bad, mezcal, and for everything good, as well." If you've never tasted the smoky, earth flavours in this agave-based spirit, then your world is about to be rocked.
Now nothing captures the mythical, story-telling spirit of Mexico more so than their annual Day of the Dead festival. Rather than mourn the departed and focus on grief, Dia de Los Muertos is a day when they believe the barrier between our world and the spiritual world disappears, allowing deceased loved ones to rejoin us for a day of feasting, drinking and celebration.
Hence why all their art is full of colour, blossoms, and skeletons playing musical instruments or dancing. Because why should death be the end of things? Maybe life is just one big cycle of rebirth and our past love ones are never far from us, ever ready to party and join us for a drink? We'd like to think so!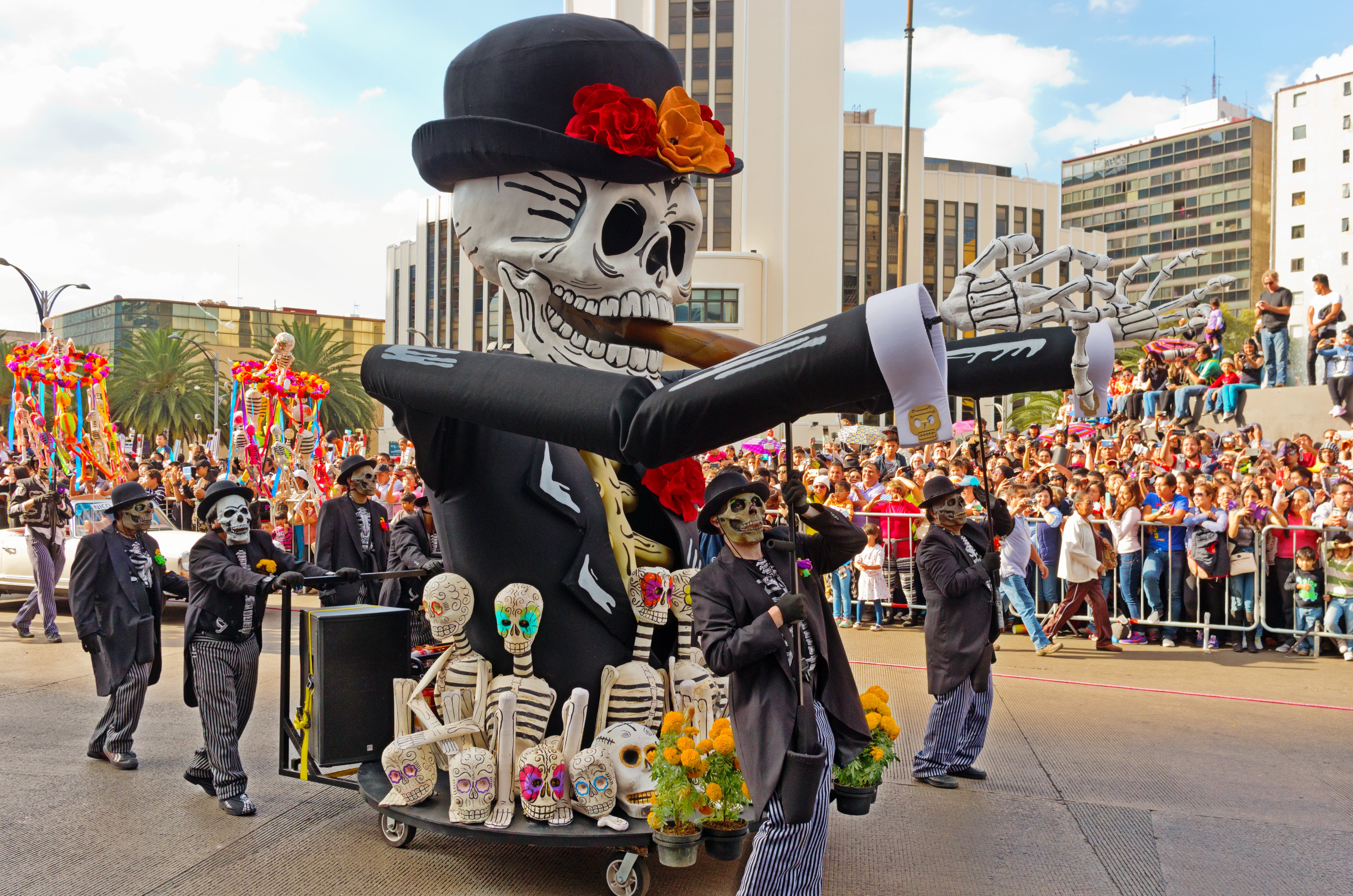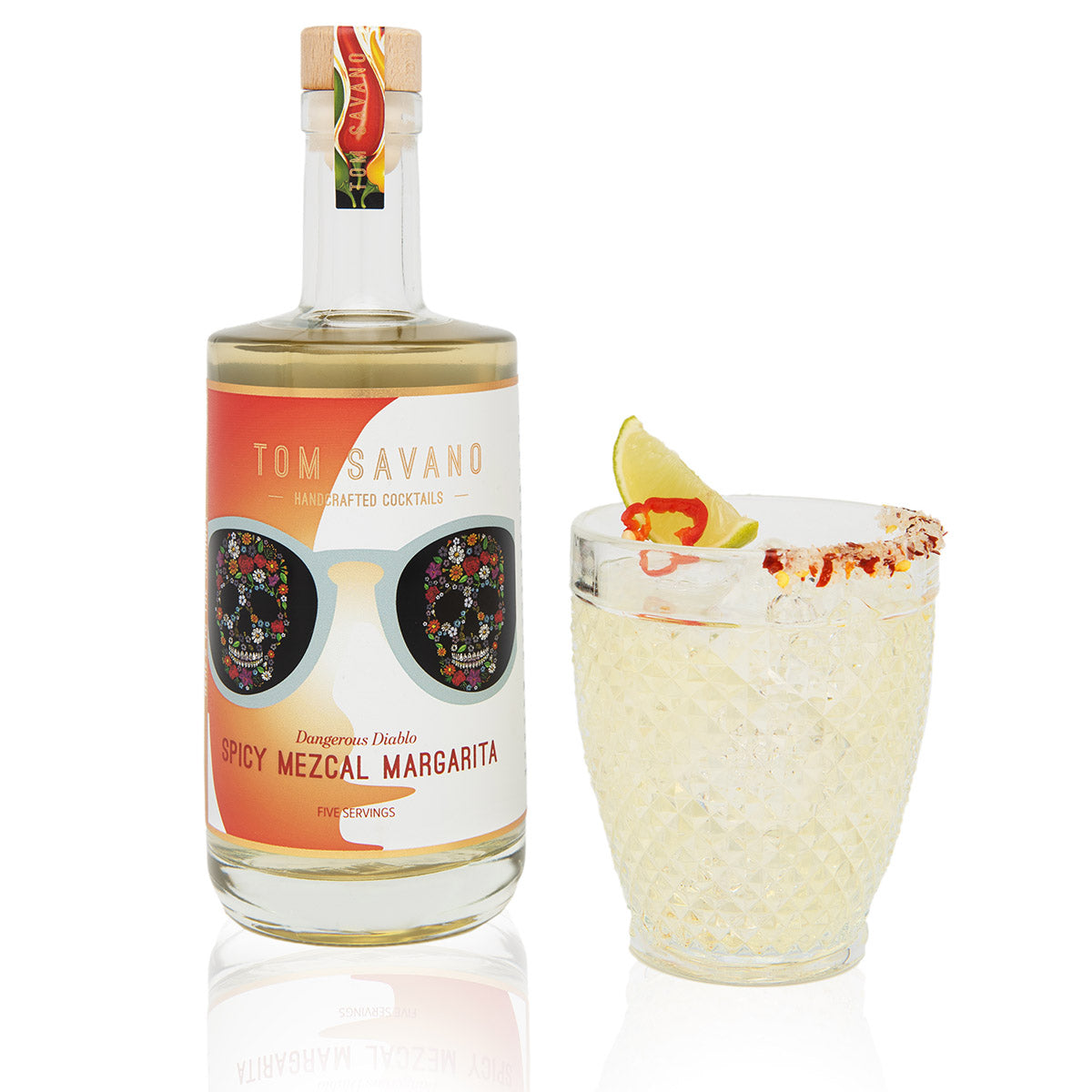 SERVE THE PERFECT Spicy Margarita
CHOOSE THE RIGHT GLASS
A spicy margarita feels at home when served Tommy's style, which means on the rocks (with ice) in a tumbler. This allows you to dial up the intensity of the flavours, getting more heat and smoke from the drink, whilst allowing the ice open the drink up more, and not be too overpowering.
PREPARE WITH ICE

As this is a citrus-based cocktail, it is good to shake the drink over ice first, to energise the lime juice. Once shaken for 15 seconds, fill a rocks glass with either ice cubes or a large ice block/sphere, and strain the cocktail into the glass. This gets you the zesty lime finish, without overly diluting your cocktail.
MAKE THE PERFECT GARNISH

A spicy Margarita is a bold drink, and should be shamelessly garnished. Go to town with your salt rim, mixing chilli powder in with pink Himalayan salt. Empty the salt into a dish, run a slice of lime around the lip of the glass to make it damp, then upend the glass in the salt and spin it round. You can also use Sal de Gusano (agave worm salt) to be truly daring and get some seriously earthy flavours. Finish with a wedge of lime on the top of the drink, along with a thin slice of chilli. Choose your heat setting and strap in!
buy now