Miami Poolside Tommy's Margarita 8%
A crisp and refreshing cocktail, our long Tommy's Margarita combines the golden flavours of aged tequila with lip-smacking tangy lime, sweet agave nectar, and a hint of sea salt.
Tasting notes
SWEET | SOUR | CITRUS
Wheat Flour [Calcium, Iron, Niacin, Thiamin], Butter (Milk), Lancashire Cheese 21% (Milk)], Rice Flour, Mature Cheddar Cheese [Milk, Colour: Beta Carotene], Glaze (Contains Milk), Egg White, Spring Onion 0.9%, Mustard Powder. Sea Salt, Cayenne Pepper.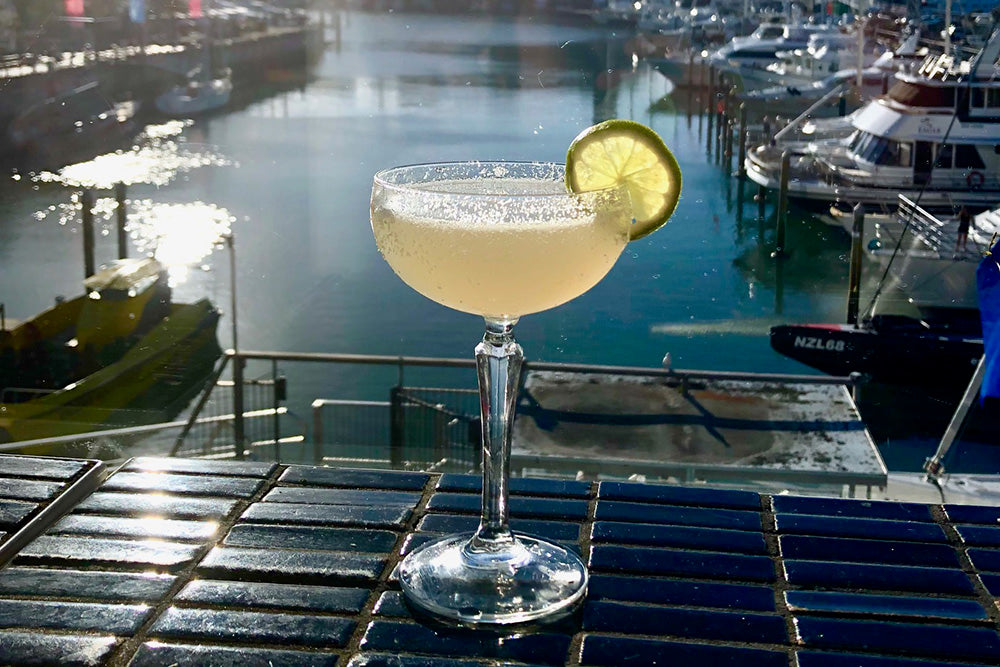 The Drink
The Margarita was the beautiful lovechild of cross-border trade between America and Mexico during the prohibition of the 1930s. The story goes, Carlos Herrera designed the drink for aspiring actress Marjorie King, since she was allergic to all spirits, except tequila. He mixed it with lime and triple sec, to her taste.
These days the Margarita is synonymous with poolside relaxation. The refreshingly cool lime cuts through the heat of the day, while the intoxicating tastes of tequila and agave quicken the pulse with danger and excitement.
Served ice cold, there isn't a more perfect way to step out of your daily life and instantly be lying on the warm sands of a beach in Cabo. Feel the palm trees swaying in the breeze, as the ocean sparkles like a sea of diamonds before you.