Riviera Daydream Raspberry Gin Gimlet
This light and summery cocktail is a crisply refreshing blend of Salcombe pink gin, tart lime juice and fragrant raspberry. A lingering finish with bold gin notes and sharp citrus.
Tasting notes
TART | FLORAL | CITRUS
Wheat Flour [Calcium, Iron, Niacin, Thiamin], Butter (Milk), Lancashire Cheese 21% (Milk)], Rice Flour, Mature Cheddar Cheese [Milk, Colour: Beta Carotene], Glaze (Contains Milk), Egg White, Spring Onion 0.9%, Mustard Powder. Sea Salt, Cayenne Pepper.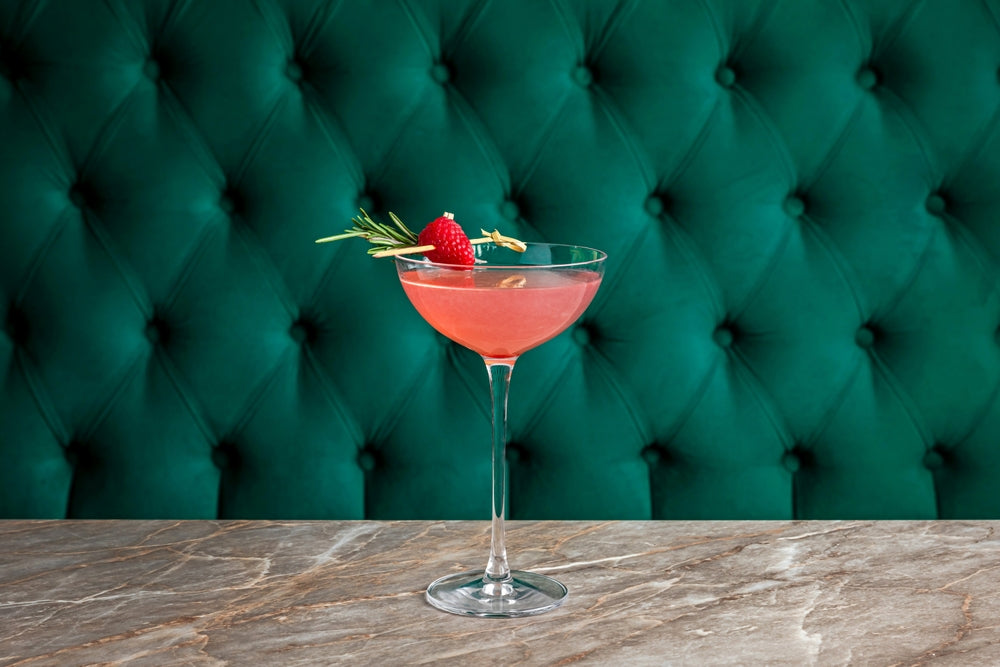 The Drink
This light and summery cocktail is a twist on a naval classic, which hails back to the 19th century. Lime juice was highly prized in the navy, owing to its ability to fight the sometimes fatal scurvy which afflicted sailors. Some officers began administering this "medicine" with gin, in order to mask the bitter taste of lime juice, and the gimlet was born.
These days the Gimlet is less well known than a Martini, but is perhaps even more memorable and hard to put down once you start. The simple combination of botanical gin and tart lime juice is hard to improve on, especially with the summer sun high above.
Served ice cold, this is the perfect Riviera drink, botanical and fragrant, yet clean and refreshing like a sea breeze off the coast of Cannes. Enjoy the sight of the sparkling ocean through your stylish shades, the palm trees swaying in the breeze as the sun beats down on the golden sand.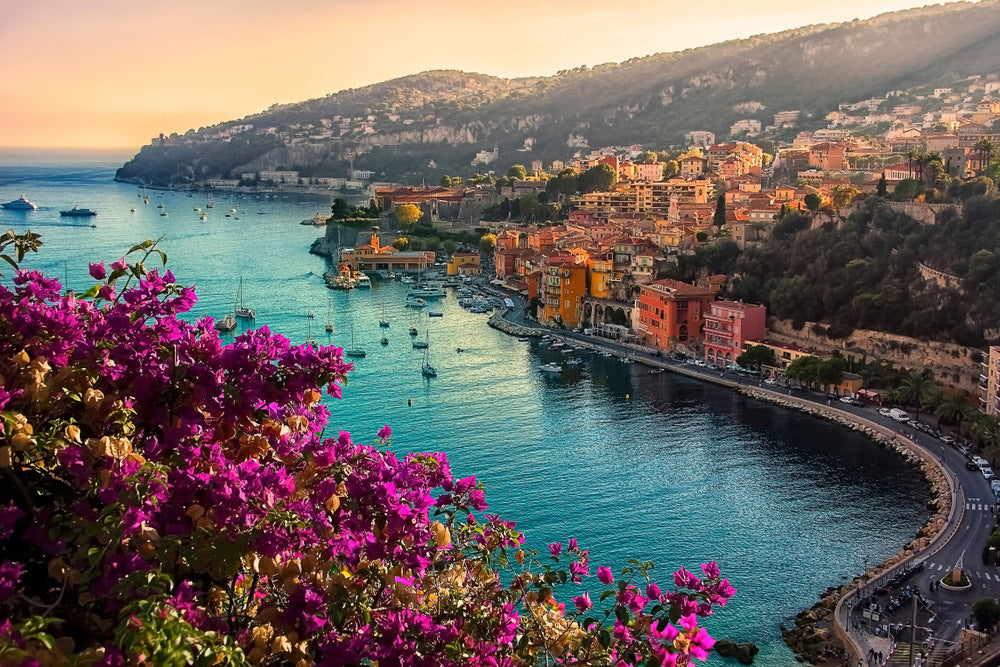 THE STORY
Often overlooked, the gimlet is a really stunning cocktail when done right. The flavours need to be delicate, yet intense, and perfectly balanced between tart and sweet. We had recently discovered a rosé gin by the team at Salcombe Distilling Co, and couldn't wait to give it a try in this old naval classic.
Inspired by voyages from the old port of Marseilles, this delicately floral gin evokes a beautiful sense of the French Riviera in summertime, filled with fragrant top notes, a sultry sweet undertone and a beautiful complexity that suits the architecture and people of the Côte d'Azur perfectly.
We carefully balanced the delicate gin botanicals with our mouth-wateringly tart lime juice, then ever so gently sweetened it up with a warm handful of raspberry to capture the essence of the humid, fragrant nights along the coast. Bursting with the essence of this magical destination, nothing captures it better than an ice-cold glass of our Riviera Daydream Raspberry Gin Gimlet.