Brazilian Sunset Passionfruit Martini 8%
Smooth, sweet and decadent, this irresistible cocktail layers vodka with tropical, tangy passionfruit, with a hint of pineapple and vanilla. A summer sunset in a glass.
Tasting notes
SWEET | TROPICAL | FRUITY
Wheat Flour [Calcium, Iron, Niacin, Thiamin], Butter (Milk), Lancashire Cheese 21% (Milk)], Rice Flour, Mature Cheddar Cheese [Milk, Colour: Beta Carotene], Glaze (Contains Milk), Egg White, Spring Onion 0.9%, Mustard Powder. Sea Salt, Cayenne Pepper.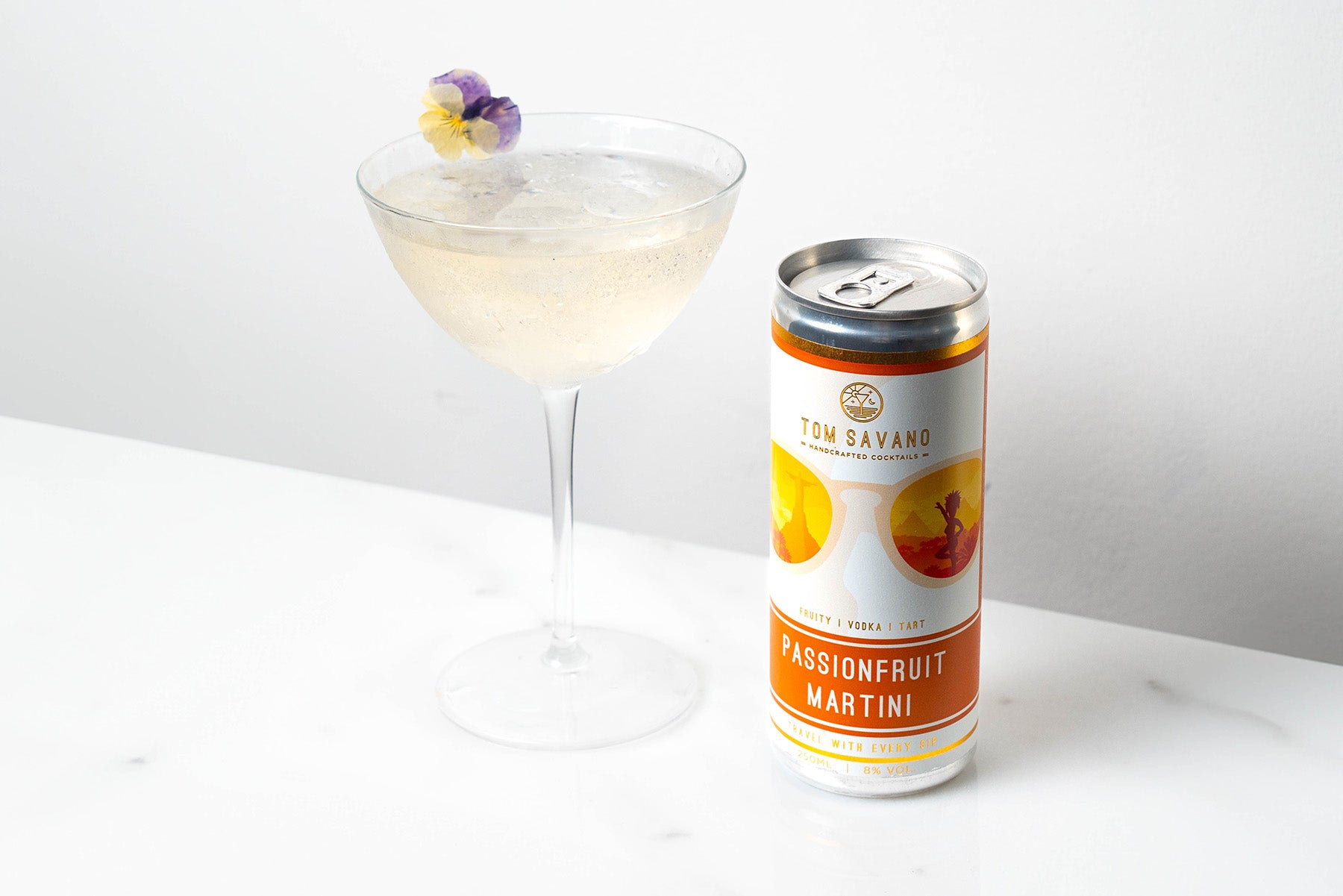 The Drink
This cheeky cocktail was invented by the famous Douglas Ankrah, founder of London's Lab bar, during his time working at the Townhouse in Knightsbridge. In his mind, he put together the alluring flavour combination of passionfruit and vanilla, originally calling it the Maverick Martini in a hat tip to a "dodgy club" in Cape Town.
Since then, the cocktail has enjoyed a vogue in dozens of countries, rising to be one of the top ten cocktails of all time. Not altogether unsurprising for a risqué-named drink made from what is widely considered one of the most delicious fruits in the world, the passionfruit, famous for it's deliciously tart, aromatic flavour.
Shaken over ice and served cold, this is the perfect summer afternoon cooler, with the velvety sophistication to transition smoothly through sunset into the night-time. Feel your senses come alive with exotic music, energy and passion. Let the tropical sweetness fold into the luxuriant vanilla, and allow your naughty side to awaken.