Havana Beachfront Mojito
This explosively fresh cocktail is rich with crisp white rum, fragrant garden mint, refreshingly tart lime juice, and a hint of golden Demerara sugar. A Cuban sunset in a glass.
Tasting notes
FRESH | FRAGRANT | SWEET
Wheat Flour [Calcium, Iron, Niacin, Thiamin], Butter (Milk), Lancashire Cheese 21% (Milk)], Rice Flour, Mature Cheddar Cheese [Milk, Colour: Beta Carotene], Glaze (Contains Milk), Egg White, Spring Onion 0.9%, Mustard Powder. Sea Salt, Cayenne Pepper.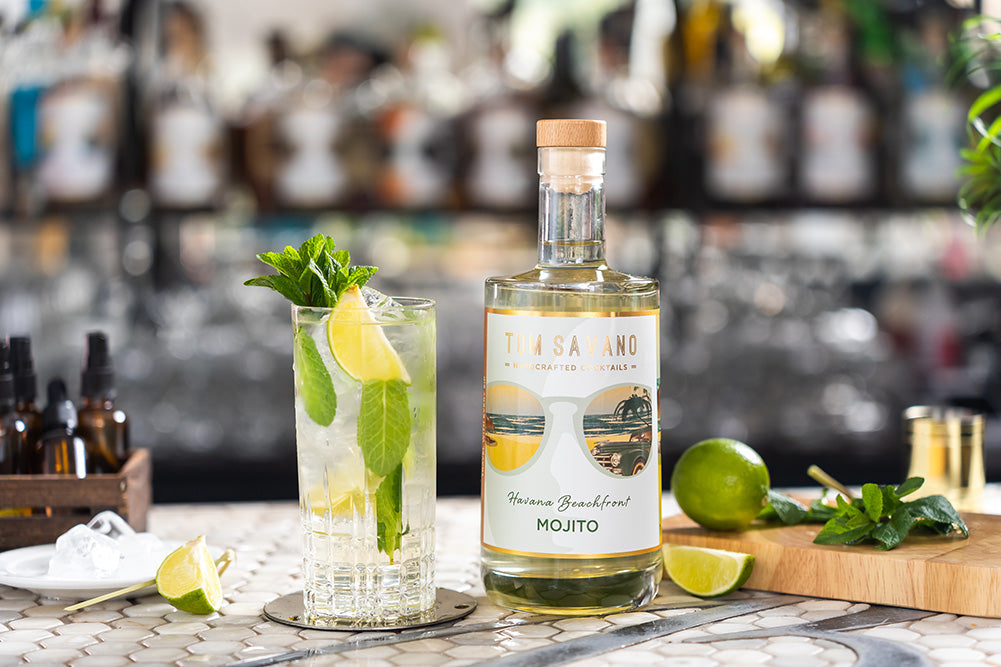 Havana Beachfront Mojito
This wildly popular cocktail has its origins lost in history, however no-one disputes that the birthplace of the Mojito lies in the passionate culture house of Cuba. Now famous for retro cars, Latin music, street food and political upheaval, Havana is a magnet for those seeking to fall into a richly flamboyant, yet untamed world.
These days, the Mojito is the essence of Cuban nightlife, being at once overwhelmingly refreshing against the heat of the Havana nights, with an authentically straight-up blend of local silver rum, mouth-watering lime juice, demerara sugar and fragrant mint leaves.
Served over crushed ice, each sip will transport you into a world of Latin heat, passion and sun-soaked beaches. With a Mojito in your hand, summer lingers endlessly on as the sun sets over the city of Havana, fading into golden waves over the Cuban beach.
Buy now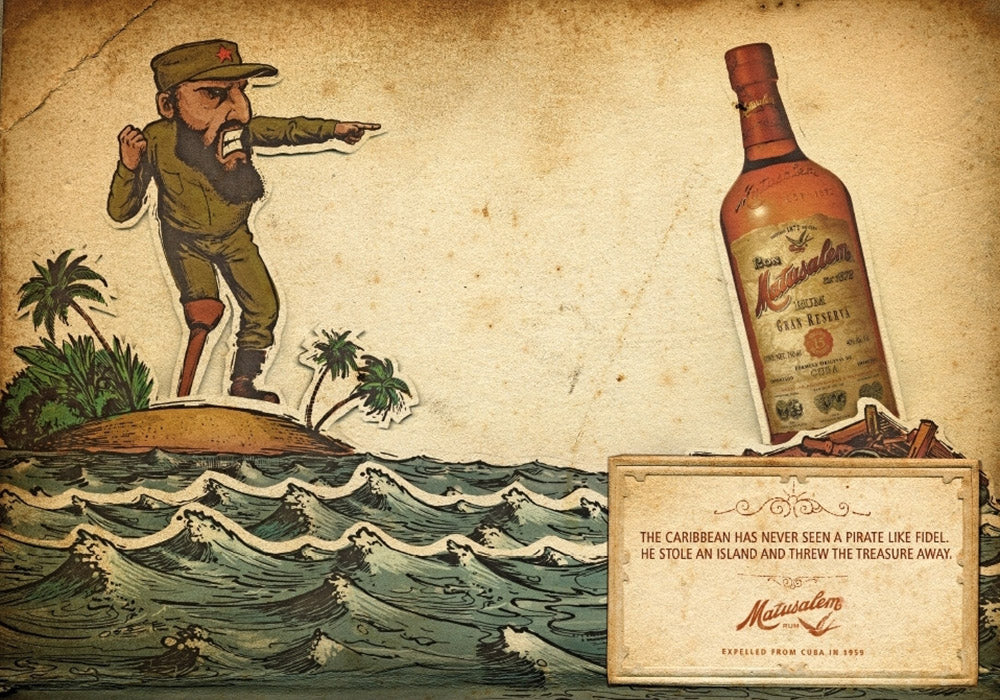 THE STORY
It always needed to be a truly authentic Cuban rum that went into our Mojito. Little did we know, but we were about to discover some rum heritage so rich, it would blow our minds. We had tasted Matusalem platino rum, which caught our interest, filled with sweet sugarcane notes and a smoothness we knew would make an exciting cocktail. But taste alone is not enough, there has to be a good story for us; and Matusalem did not disappoint.
The most widespread rum in Cuba during the first half of the century, it was a celebrated local favourite. Until the 1950s, when the communist regime took over, taking control of all factories and forcing the Matusalem family into exile. Possessing nothing but the recipe and the knowledge of their unique Solera process, eventually the heir to the family revitalised the brand in secret, based in the Dominican Republic, but still producing the same authentic rum from the golden age of Cuba.
Now if that's not a great story, then we don't know what is! So with just the right balance of zesty lime, fresh hand-infused organic mint and Demerara sugar, we'd love to raise a glass with you to the golden age of rum, with our Havana Beachfront Mojito.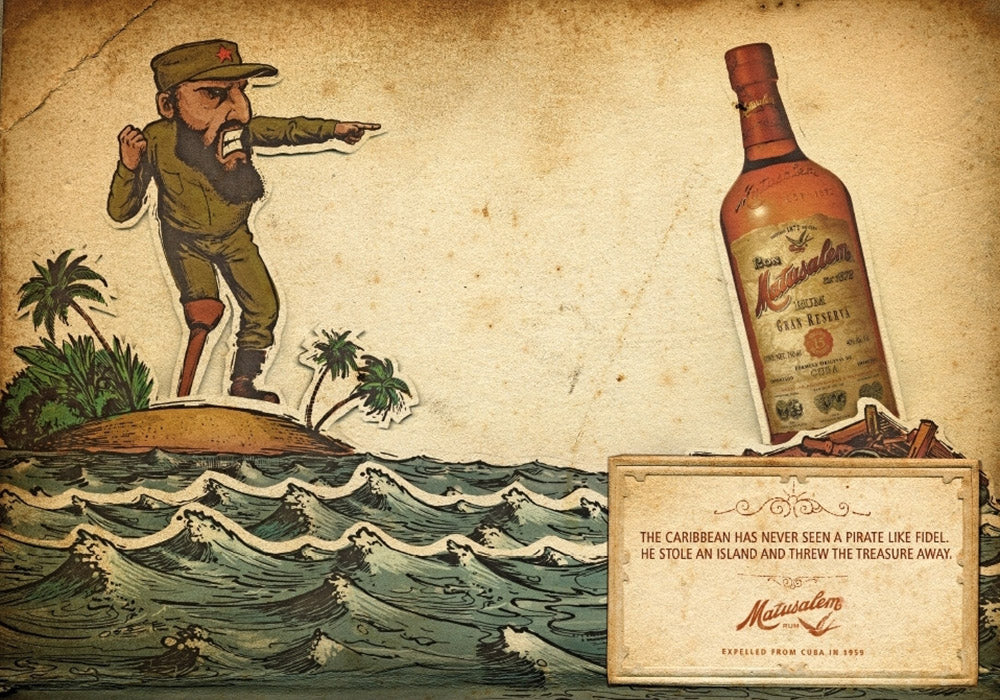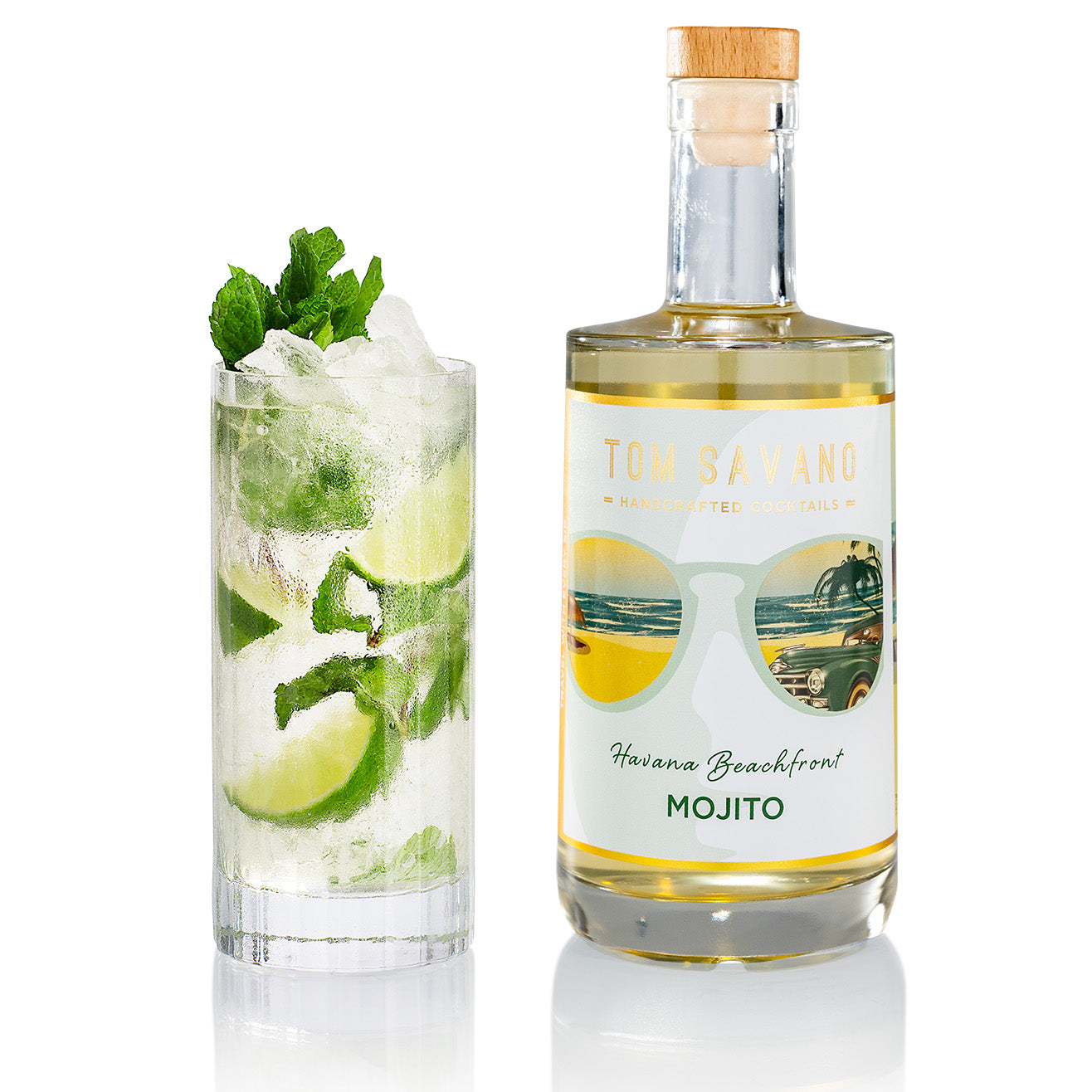 SERVE THE PERFECT Mojito
CHOOSE THE RIGHT GLASS
A mojito is a long drink, so you should always serve in a highball glass if possible. A fluted glass adds a bit of art deco style and gives lovely condensation. If you can't get a tall glass, you can make do with a rocks tumbler.
PREPARE WITH ICE

Always opt for crushed ice, as this will dilute faster and make the drink last longer. You want the first few sips to be intense, then for the rest to mellow out and refresh you during the heat of the afternoon.
MAKE THE PERFECT GARNISH

A few wedges of fresh lime will add a little extra zest, and a sprig of fresh garden mint on top will give you an extra hit of the minty aroma when you first sip. If you're feeling extra decadent, put some demerara sugar in the bottom to slurp up and crunch.
buy now