Patagonian Sunset Passionfruit Martini
Smooth, sweet and decadent, this irresistible cocktail layers Argentinian Fairtrade passionfruit with creamy vodka, Madagascan vanilla and a hint of tart lime. A summer sunset in a glass.

Tasting notes
TART | RICH | SWEET
Wheat Flour [Calcium, Iron, Niacin, Thiamin], Butter (Milk), Lancashire Cheese 21% (Milk)], Rice Flour, Mature Cheddar Cheese [Milk, Colour: Beta Carotene], Glaze (Contains Milk), Egg White, Spring Onion 0.9%, Mustard Powder. Sea Salt, Cayenne Pepper.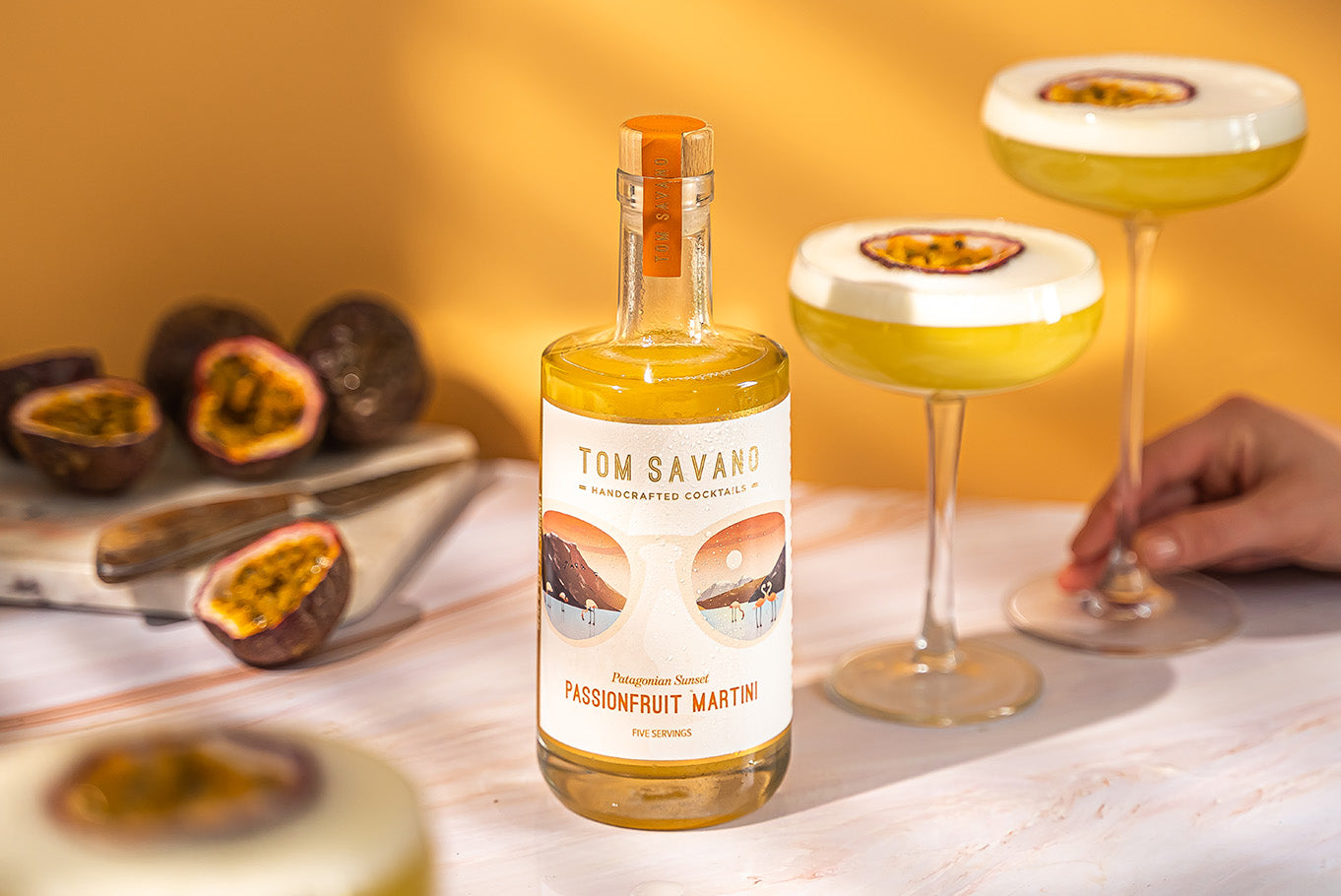 Patagonian Sunset Passionfruit Martini
This cheeky cocktail was invented by the famous Douglas Ankrah, founder of London's Lab bar, during his time working at the Townhouse in Knightsbridge. In his mind, he put together the alluring flavour combination of passionfruit and vanilla, originally calling it the Maverick Martini in a hat tip to a "dodgy club" in Cape Town.
Since then, the cocktail has enjoyed a vogue in dozens of countries, rising to be one of the top ten cocktails of all time. Not altogether unsurprising for a risqué-named drink made from what is widely considered one of the most delicious fruits in the world, the passionfruit, famous for it's deliciously tart, aromatic flavour.
Shaken over ice and served cold, this is the perfect summer afternoon cooler, with the velvety sophistication to transition smoothly through sunset into the night-time. Feel your senses come alive with exotic music, energy and passion. Let the tropical sweetness fold into the luxuriant vanilla, and allow your naughty side to awaken.
Buy now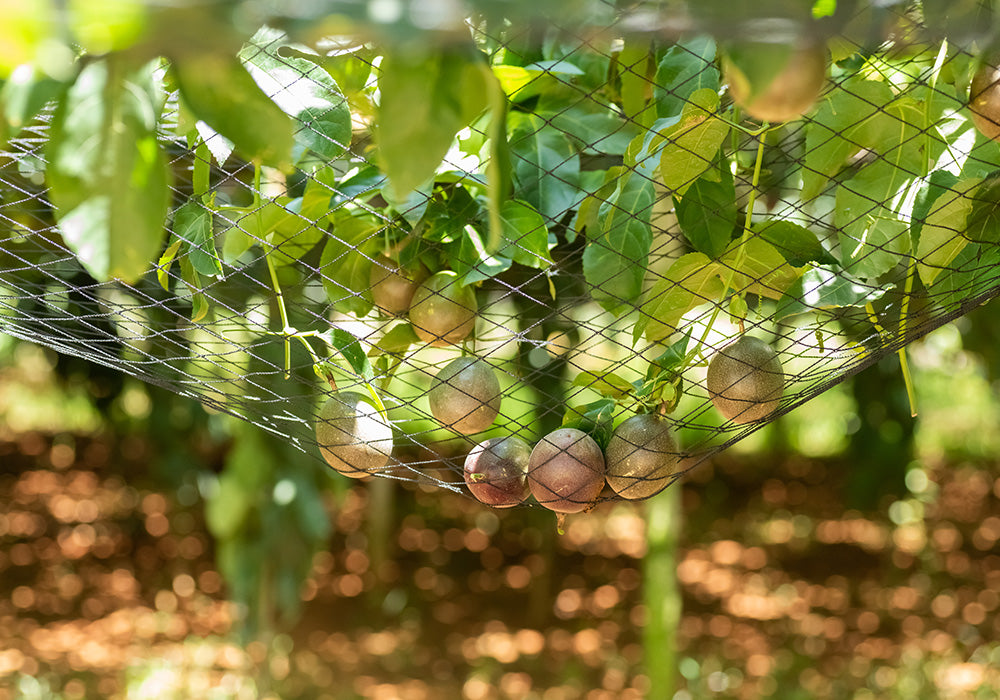 THE STORY
In our search to find the beautiful travel story behind the passionfruit, our journey led to the exotic, sun-drenched continent of South America, circulating around the rugged, yet beautiful landscapes of Northern Argentina. Being a country known for their passion, be that music, art or people, it's only fitting they should be one of the largest producers (and enjoyers) of this culinary treasure.
With our obsession for authenticity, we didn't stop until we found a company who produced not only a Fairtrade liqueur made from Argentinian passionfruit, but who also produced the most sustainable vodka in the world, made from organic Fairtrade quinoa grown in the rarefied heights of the beautiful Altiplano of the Andes mountains. We were a little weak at the knees by this point.
Built on a mission to support farmers in developing economies, Fair spirits ensure the workers producing the quinoa and passionfruit are paid a fair price, to support both their families and local economies to grow and expand sustainably. Which suited us perfectly, because when you're sipping on a cocktail this decadently moreish and indulgent, it certainly helps to know every mouthful is balancing the naughtiness with a little good in the world!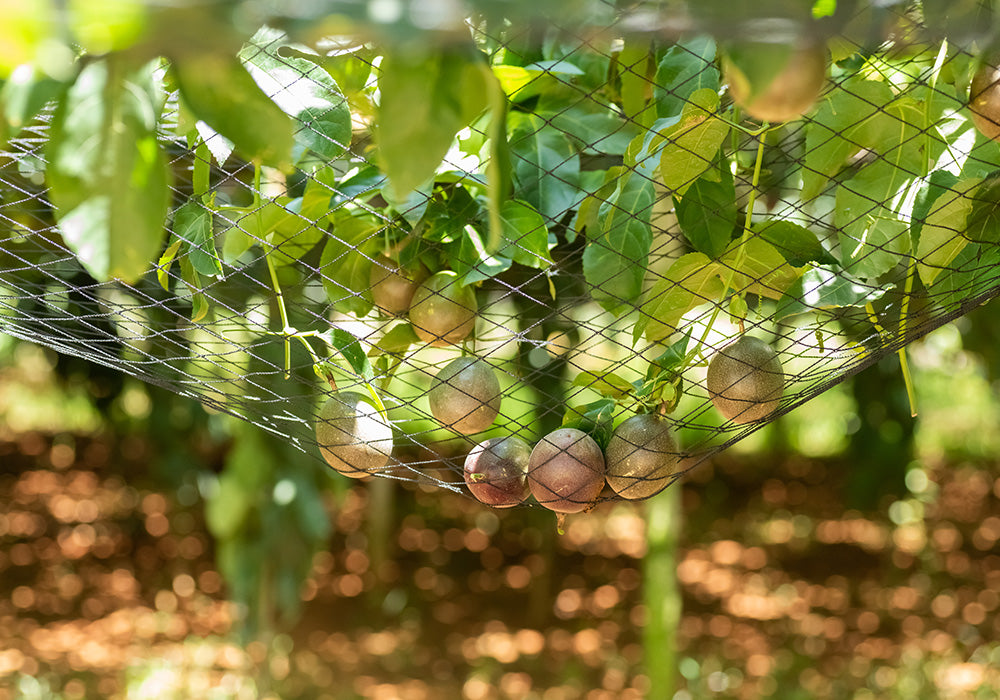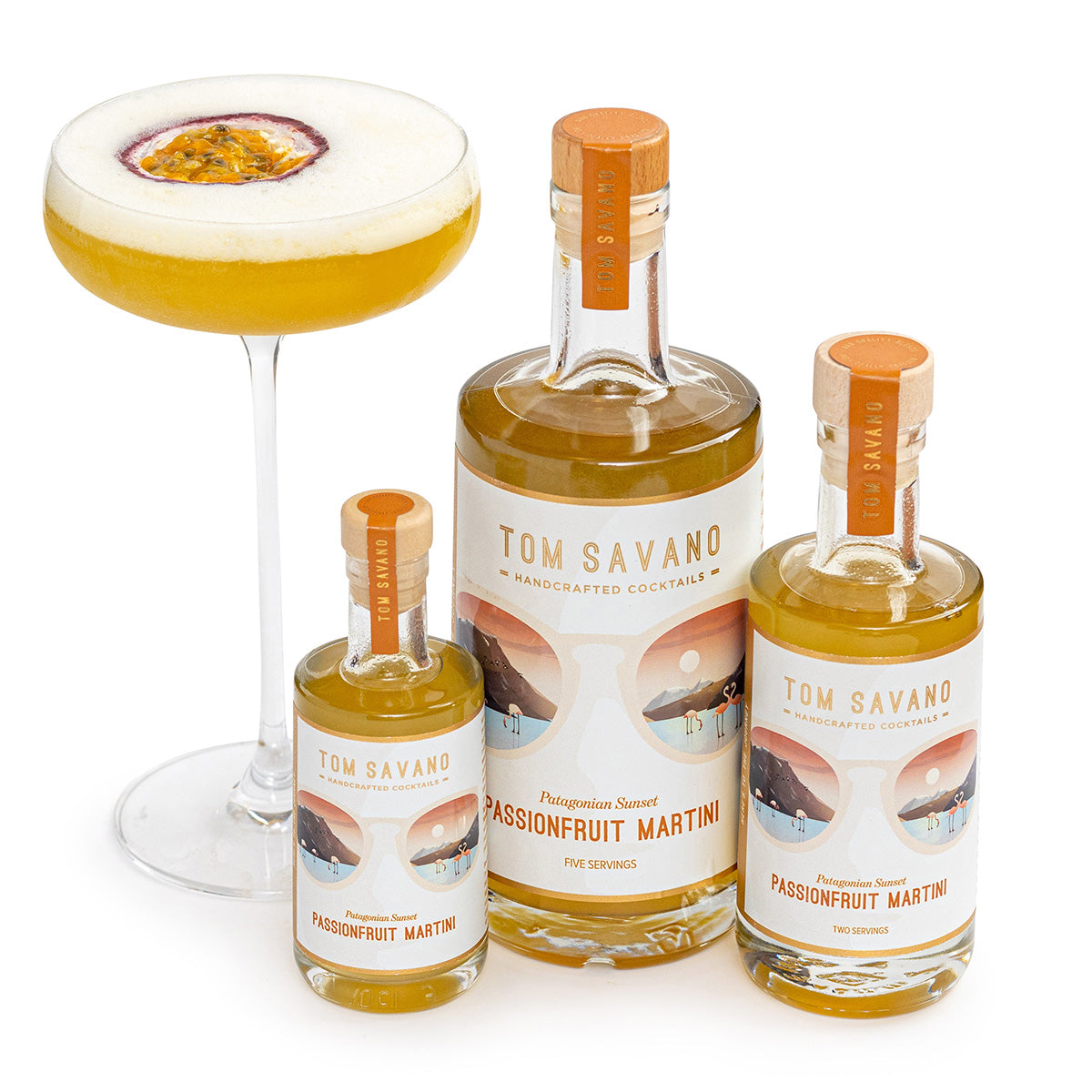 SERVE THE PERFECT Passionfruit Martini
CHOOSE THE RIGHT GLASS
A certain amount of sophistication goes with this drink, along with the ability to drink the liquid ice-cold and clean. A long stem coupe is perfect for this drink, or just a straight funnel martini glass if that's all you have to hand.
PREPARE WITH ICE

This cocktail is delicious with a thick foaming head, so shake hard over ice to whip this up, then strain into the glass, finishing with the foam. As this drink is perfect ice-cold, try and put the glass in the freezer for an hour before serving, to make sure the glass feels glacial on the lips.
MAKE THE PERFECT GARNISH

The iconic serve is to cut a fresh passionfruit in half, and lay one half in the foam like a floating boat of sweet temptation. For extra points, sprinkle vanilla sugar over the passionfruit half, and caramelise it with a chefs blowtorch. Irresistible!
buy now