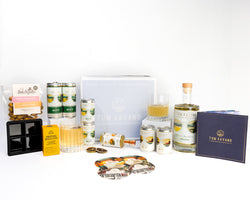 No Rum No Fun Cocktail Gift Set
For the rum fiends out there, this box is a celebration of some of the our favourite rum cocktails, in both bottled and canned formats, for enjoying either at home or on your travels. Explore the fresh, clean summer flavours of our Havana Beachfront Mojito, or go a little more tiki with our Caribbean inspired Mai Tai, paried with stylish glassware for two, a selection of complementary snacks, and gorgeous dried garnishes to finish it off.
Tasting notes
SWEET | FRAGRANT | FRESH
Wheat Flour [Calcium, Iron, Niacin, Thiamin], Butter (Milk), Lancashire Cheese 21% (Milk)], Rice Flour, Mature Cheddar Cheese [Milk, Colour: Beta Carotene], Glaze (Contains Milk), Egg White, Spring Onion 0.9%, Mustard Powder. Sea Salt, Cayenne Pepper.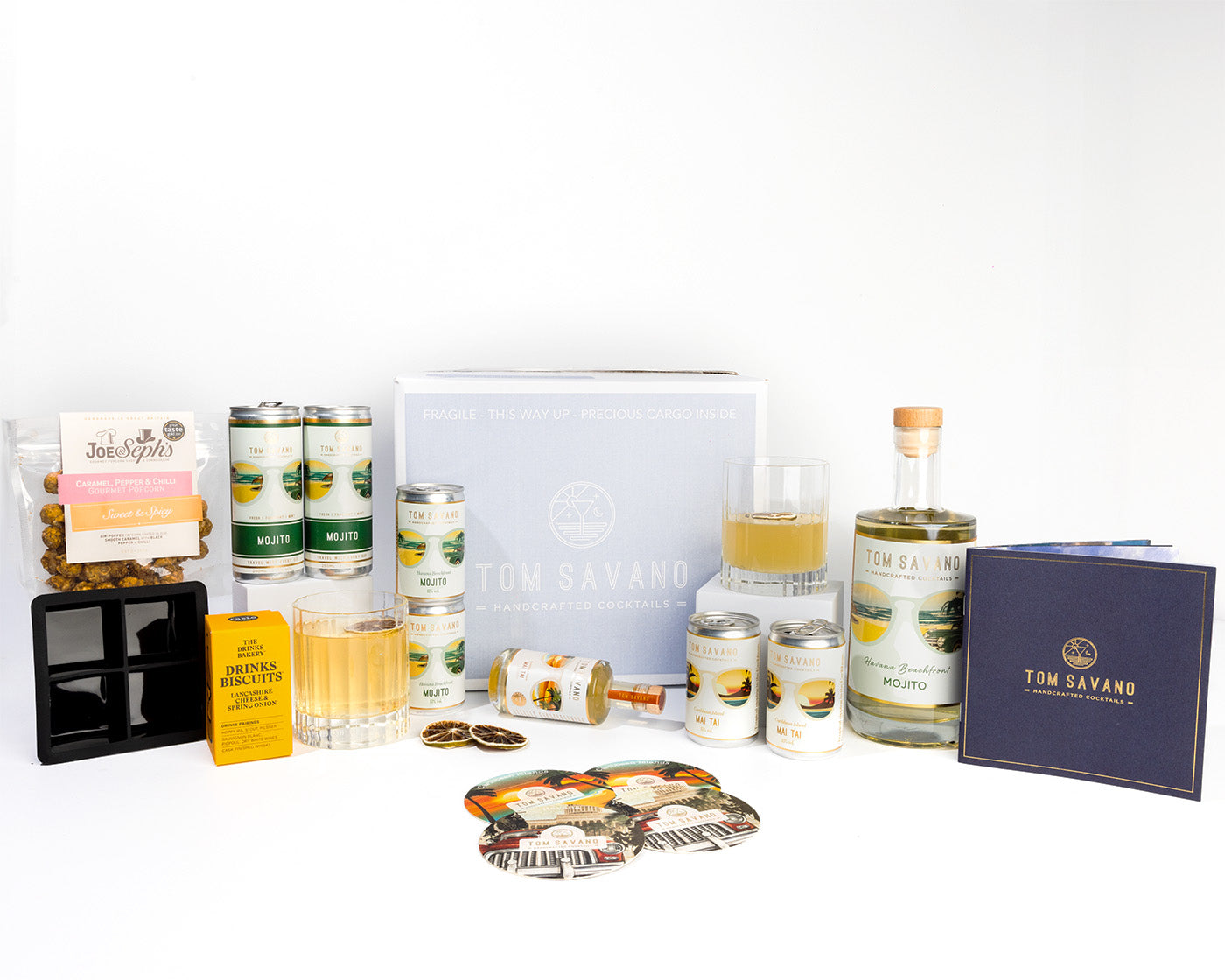 700ml bottle of our Havana Beachfront Mojito (7 servings)
100ml bottle of our Caribbean Island Mai Tai
Two 250ml cans of our sessionable 8% Mojito
Two 125ml cans of our pocket 15% Caribbean Island Mai Tai
Two 125ml cans of our pocket 15% Havana Beachfront Mojito
Two stylish rocks tumblers
One XL professional ice block mold
One box of Lancashire cheese and spring onion drinks biscuits
One bag of Jo&Seph caramel and chilli popcorn
One bag of air-dried citrus slices to garnish your drinks with
Four rum-inspired travel drinks coasters by Tom Savano
Please note, some snacks may vary due to stock availability but will always be included a similar replacement of an equal or higher value.
Purchased individually, items retail at £85
SHOP NOW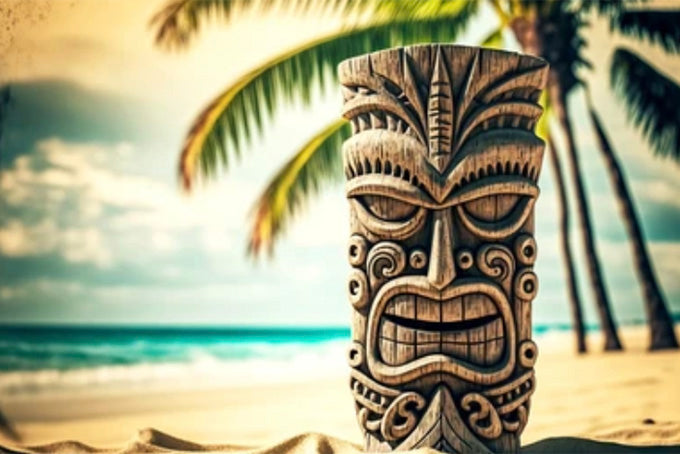 THE STORY
Nothing evokes the sense of fun and flavour that comes with rum, than a Tiki cocktail bar. Loud, colourful and filled with grotesque statues, they are magnets for people who want to let their hair down and have a good time, free of pretention and expectations.
The cocktails are intense explosions of flavour and colour (some with ten or more ingredients), the garnishes and glassware are as obscenely gratuitous as possible, and the staff are always vibrant in shocking Hawaiian shirts and flower garlands.
But there's no denying, they're incredibly fun. These oasis retreats allow you to step out of everyday life, and transport yourself to a tropical island for a few hours. So you might as well break out your loudest shirt, because who wants to be on the beach sipping mai tais in a suit?