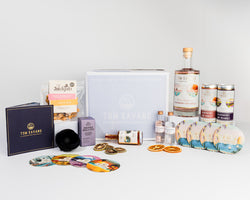 I Love Gin Cocktail Gift Set
If gin is your obsession, this discovery box is the ideal way to explore it in more depth, expressed in a number of delicious cocktails and gin minis from Salcombe Gin. From gimlets inspired by the French riviera, to brambles giving a nod to the English countryside, this gift set will make you fall in love with gin all over again. Comes with perfectly paired snacks, a professional ice sphere mold, coasters, and air-dried garnishes.

Tasting notes
TART | CITRUS | FRESH
Wheat Flour [Calcium, Iron, Niacin, Thiamin], Butter (Milk), Lancashire Cheese 21% (Milk)], Rice Flour, Mature Cheddar Cheese [Milk, Colour: Beta Carotene], Glaze (Contains Milk), Egg White, Spring Onion 0.9%, Mustard Powder. Sea Salt, Cayenne Pepper.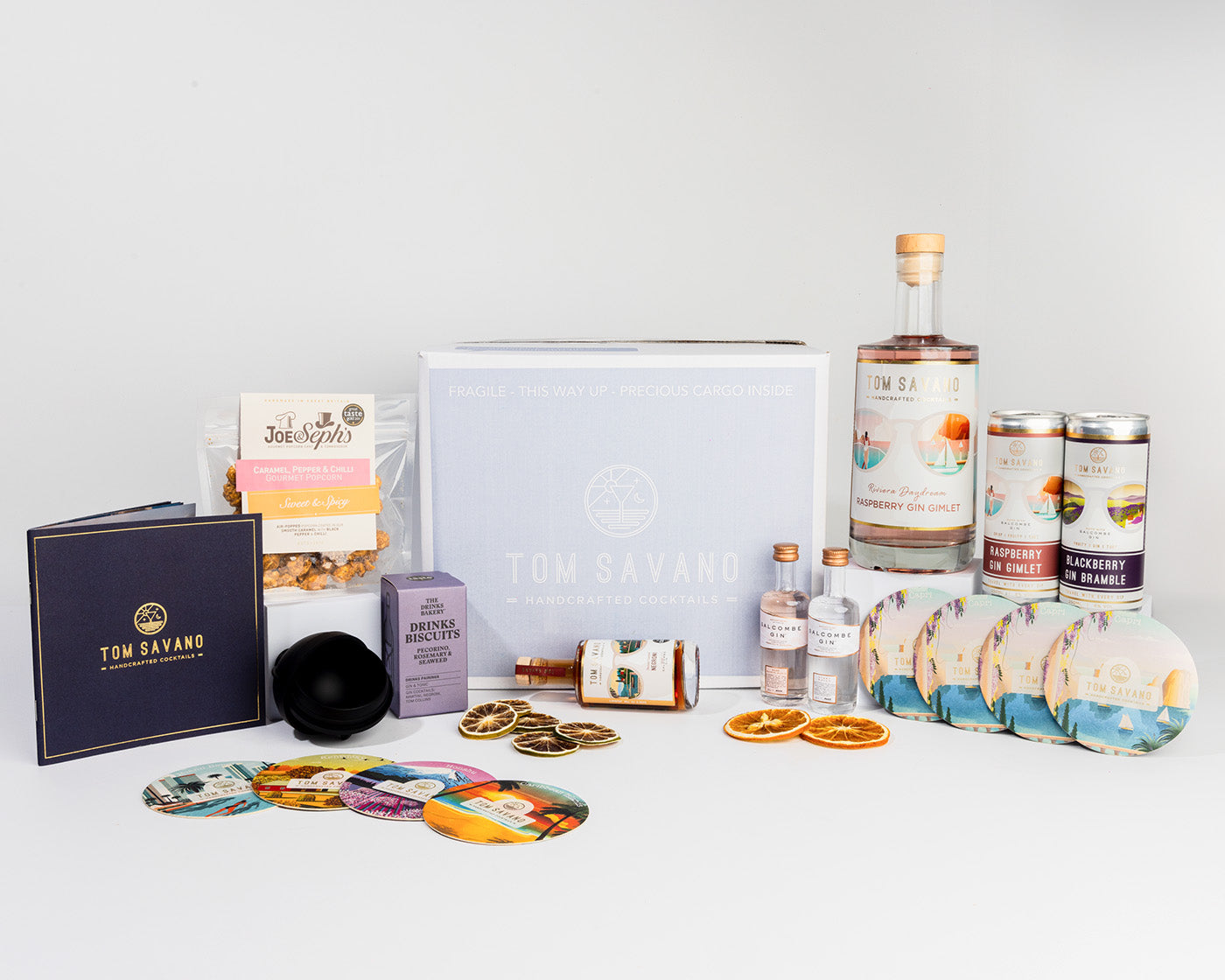 700ml bottle of our Riviera Daydream Raspberry Gin Gimlet (7 servings)
100ml bottle of our Devon Coastal Negroni
One 250ml can of our sessionable 8% Blackberry Gin Bramble
One 250ml can of our sessionable 8% Raspberry Gin Gimlet
Two 50ml gin miniatures from Salcombe Gin (one classic, one pink)
One professional round ice sphere mold
One box of rosemary and pecorino drinks biscuits
One bag of Jo&Seph caramel and chilli popcorn
One bag of air-dried citrus slices to garnish your drinks with
Four gin-inspired travel drinks coasters by Tom Savano
Please note, some snacks may vary due to stock availability but will always be included a similar replacement of an equal or higher value.
Purchased individually, items retail at £65
SHOP NOW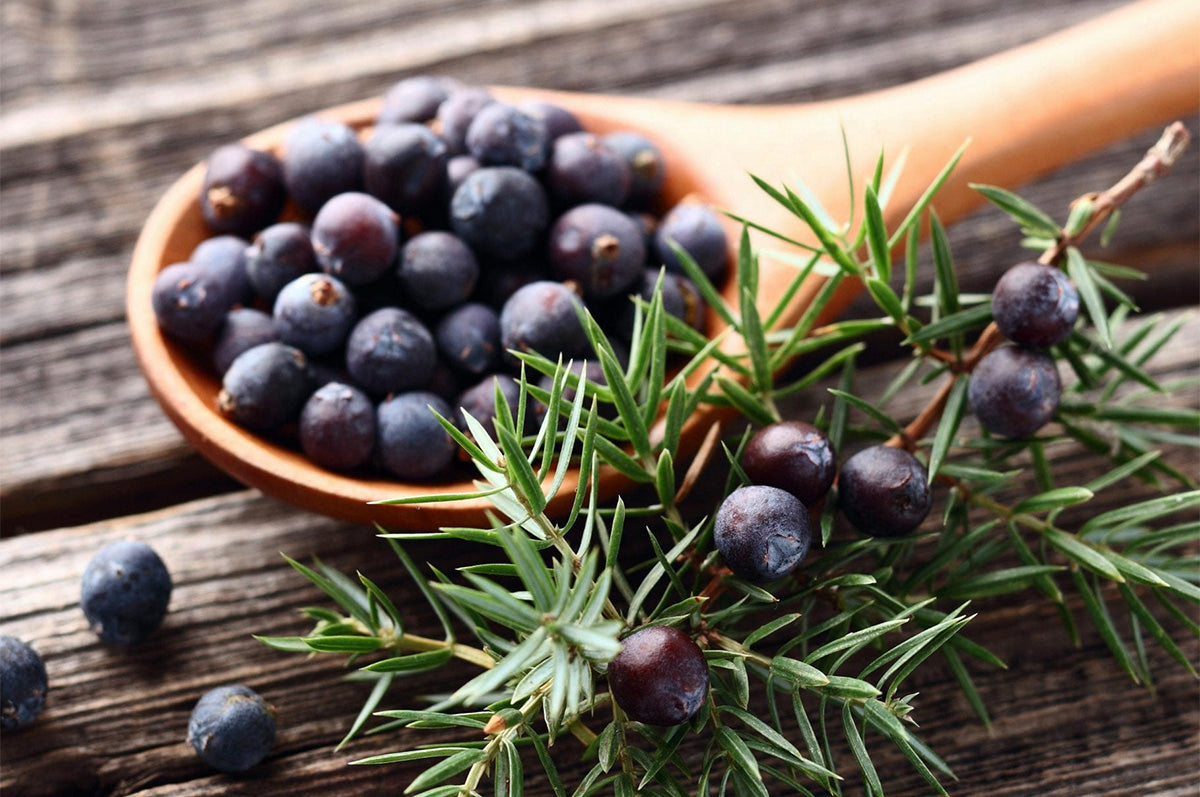 THE STORY
Gin has had an interesting past, having been born from a Dutch doctor who created a medicine distilled from Juniper berries, known as Genever, but it truly became England's national drink after the import ban on French brandy in the 17th century.
After the subsequent gin ban due to the over consumption in the general public, the making of gin became a province for only a handful of wealthy distilleries by law. This was the case right up until the early 21st centure when the law was finally overturned.
Since then, we have had an explosion of craft gins, from citrus-forward drinks, to woody and rich ones, but it always finds a place on a drinks menu as an incredibly refreshing, slightly bitter and delicious flavour. Given that you can create a batch in a matter of hours, it's no surprise that modern creative gin lovers have really shaken up this category, and filled our stores with hundreds and hundreds of incredible gins. So explore, and enjoy!