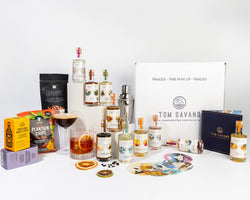 Tom's Signature Travel Collection
Take a stunning trip around the world with ten iconic cocktails, each inspired by a beautiful destination. Walk in the footsteps of Tom Savano, discovering a world of amazing craft spirits and cocktail stories, paired with stylish glassware for two, a selection of delicious nibbles chosen to complement the drinks, and beautiful garnishes to finish off each perfect serve.
Tasting notes
SWEET | RICH | CITRUS
Wheat Flour [Calcium, Iron, Niacin, Thiamin], Butter (Milk), Lancashire Cheese 21% (Milk)], Rice Flour, Mature Cheddar Cheese [Milk, Colour: Beta Carotene], Glaze (Contains Milk), Egg White, Spring Onion 0.9%, Mustard Powder. Sea Salt, Cayenne Pepper.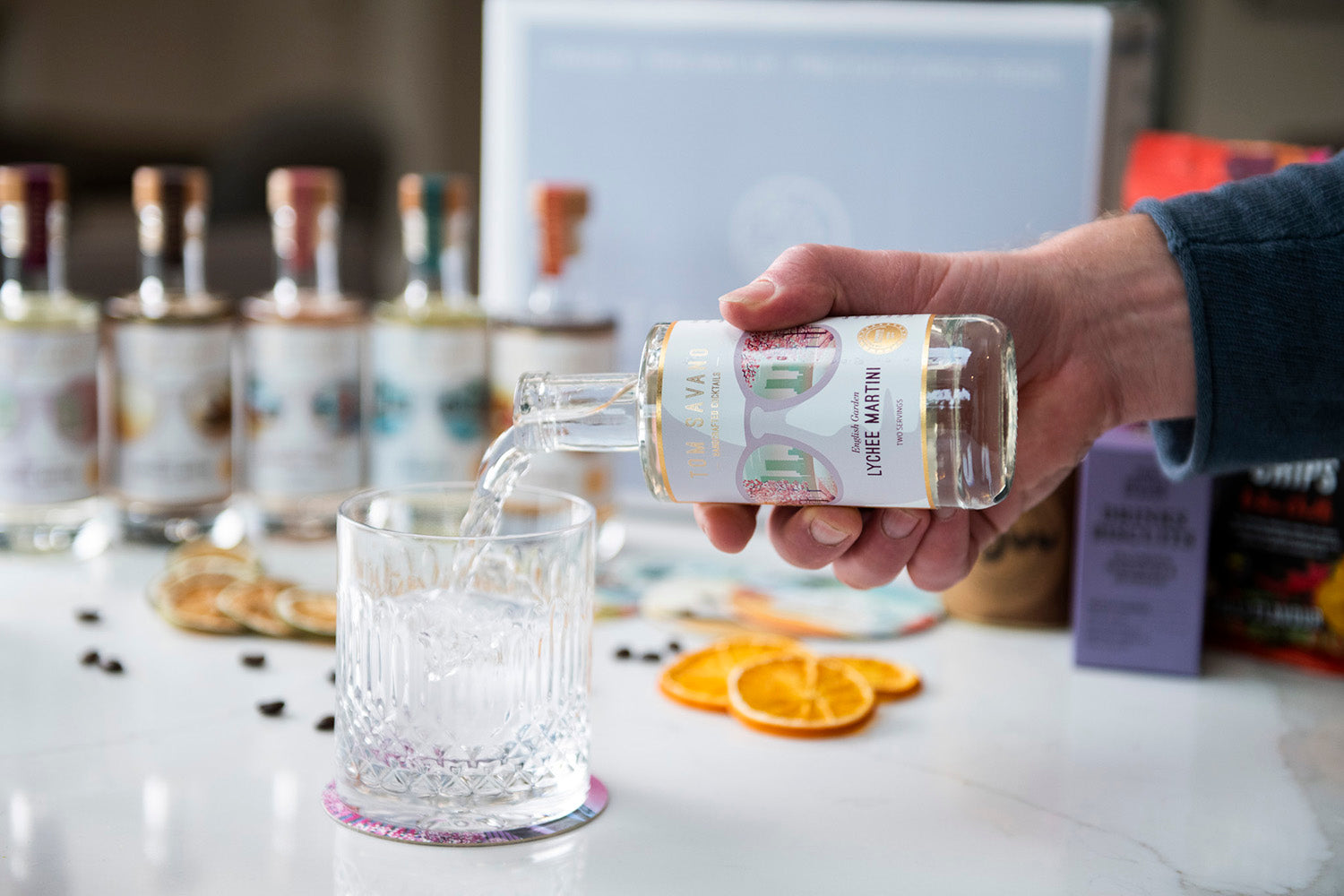 100ml bottle of English Garden Lychee Martini
100ml bottle of Devon Coastal Negroni
100ml bottle of Sydney Twilight Espresso Martini
100ml bottle of Marseilles Midsummer Raspberry Gimlet
100ml bottle of Caribbean Dawn Mai Tai
100ml bottle of Single-estate Reposado Margarita
100ml bottle of Cuban Revolutionary Mojito
100ml bottle of Finnish Liberation Cosmopolitan
100ml bottle of Brazilian Sunset Passionfruit Martini
100ml bottle of Kentucky Winter Old Fashioned
One stylish rocks tumbler
One stylish martini glass
One miniature stainless steel cocktail shaker
One bag of The Real Smoked Nut Company Hickory Smoked Almonds, Cashews and Peanuts
One box of Lancashire cheese and spring onion biscuits by the Drinks Bakery
One box of rosemary, pecorino and seaweed biscuits by the Drinks Bakery
One bag of Latin Chilli plantain crisps
Two bags of air-dried fruit slices and one of coffee beans to garnish your drinks with
Five matching travel-inspired drinks coasters by Tom Savano
Please note, some snacks may vary due to stock availability but will always be included a similar replacement of an equal or higher value
Purchased individually, items retail at £125
SHOP NOW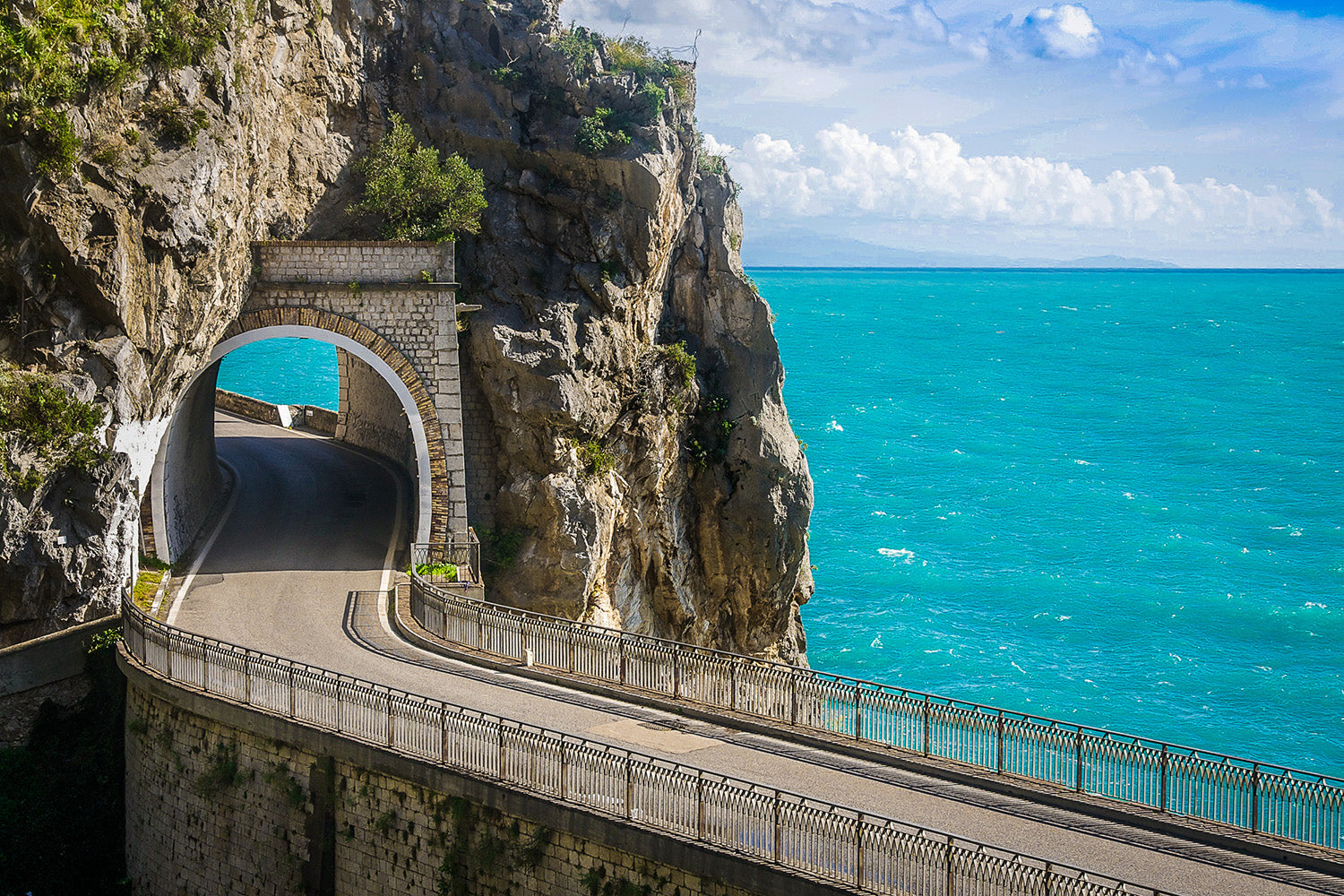 THE STORY
Travel is at the heart of everything we do at Tom Savano. Each cocktail is inspired by an iconic, beautiful travel destination, and carefully crafted to fill your senses with the tastes and aromas of that place, transporting you there with just one sip.
If visiting one amazing destination is great, then why not visit ten? We've designed a collection to take you on a journey around the globe, tasting some of the most memorable cocktails and craft spirits as you go. Each one has been paired with the perfect bar snack to make each stop on your travels even more authentic and evocative.
Start your journey in springtime England with our Lychee Martini, before venturing over to the Amalfi coast for a Negroni, then jetting over the Pacific to sip Espresso Martini's on Bondi Beach at sunset. After that, take a yacht and find port on the South of France with our Raspberry Gimlet, enjoying it through the heat of the midsummer days, before heading to the lakes of Finland for an evening cosmopolitan. Next stop is Cabo, Mexico, for a tangy taste of our famous Tommy's Margarita whilst sailing around the beautiful white sandy beaches, then a stop in Havana for mojitos, and the onward journey through the Caribbean with a mai tai. Finally, stop one last time in Rio for a passionfruit martini at sunset, before finishing your journey in Kentucky during late fall, sipping an Old Fashioned on the porch as the last sun fades for the evening over the rye fields.