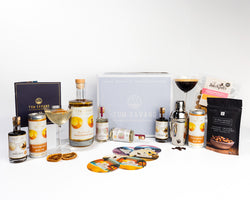 All the Martinis Cocktail Gift Set
You don't have to be 007 to enjoy a good martini. This gift box is filled with three of our personal favourites, from the exotic lychee martini, to the iconic and notorious passionfruit and espresso martinis. Paired with gorgeous glassware, delicious snacks, and your very own cocktail shaker (don't stir), and-dried garnishes and cocktail coasters to match.
Tasting notes
SWEET | FRUITY | CLEAN
Wheat Flour [Calcium, Iron, Niacin, Thiamin], Butter (Milk), Lancashire Cheese 21% (Milk)], Rice Flour, Mature Cheddar Cheese [Milk, Colour: Beta Carotene], Glaze (Contains Milk), Egg White, Spring Onion 0.9%, Mustard Powder. Sea Salt, Cayenne Pepper.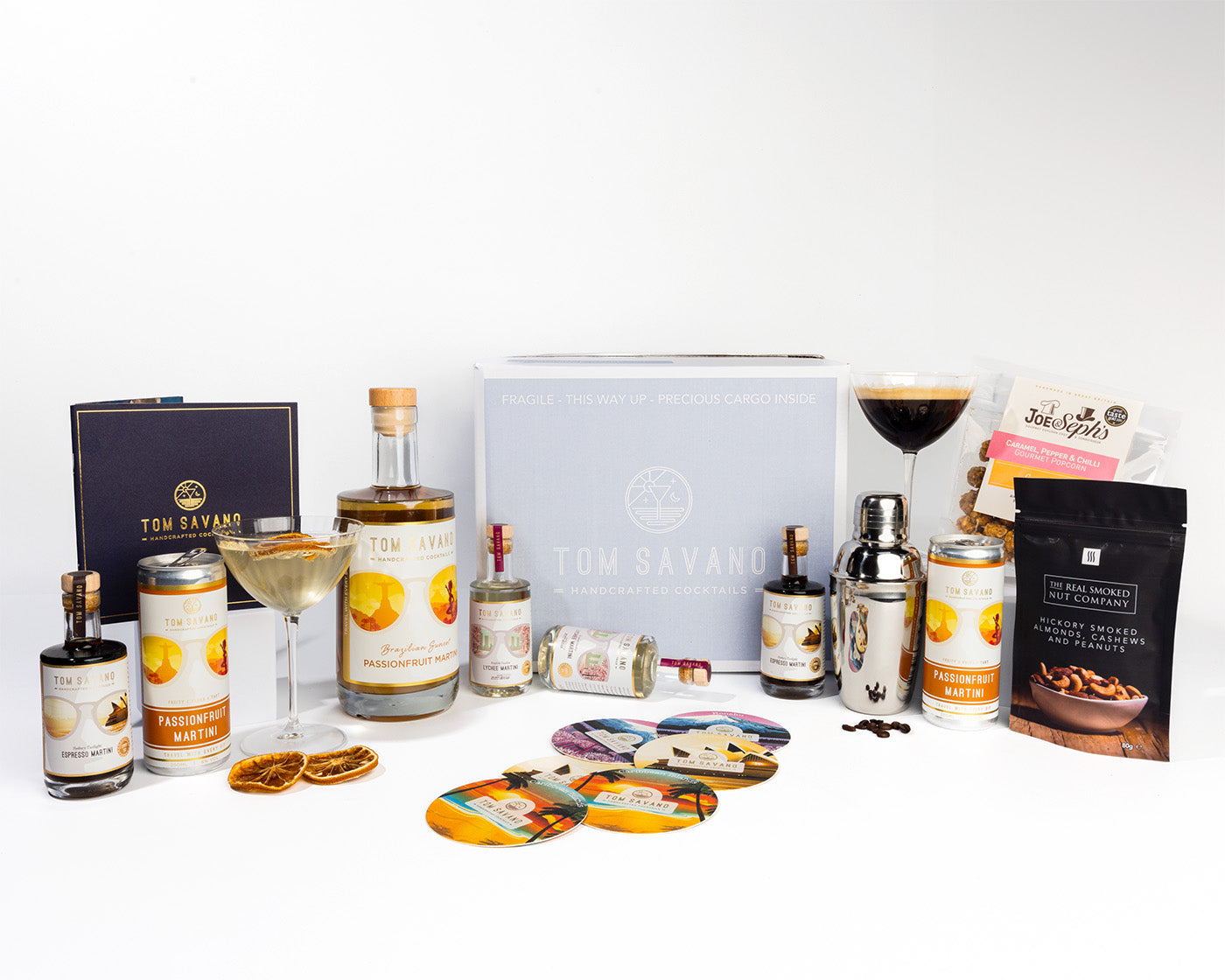 700ml bottle of our Brazilian Sunset Passionfruit Martini (7 servings)
Two 100ml bottles of our Sydney Twilight Espresso Martini
Two 100ml bottles of our English Garden Lychee Martini
Two 250ml cans of our sessionable 8% Passionfruit Martini
Two stylish martini glasses by Luigi Bormioli
One mini stainless steel cocktail shaker
One bag of smoked hickory nuts
One bag of Jo&Seph caramel and chilli popcorn
One bag of air-dried citrus slices and coffee beans to garnish your drinks with
Four martini-inspired travel drinks coasters by Tom Savano
Please note, some snacks may vary due to stock availability but will always be included a similar replacement of an equal or higher value.
Purchased individually, items retail at £110
SHOP NOW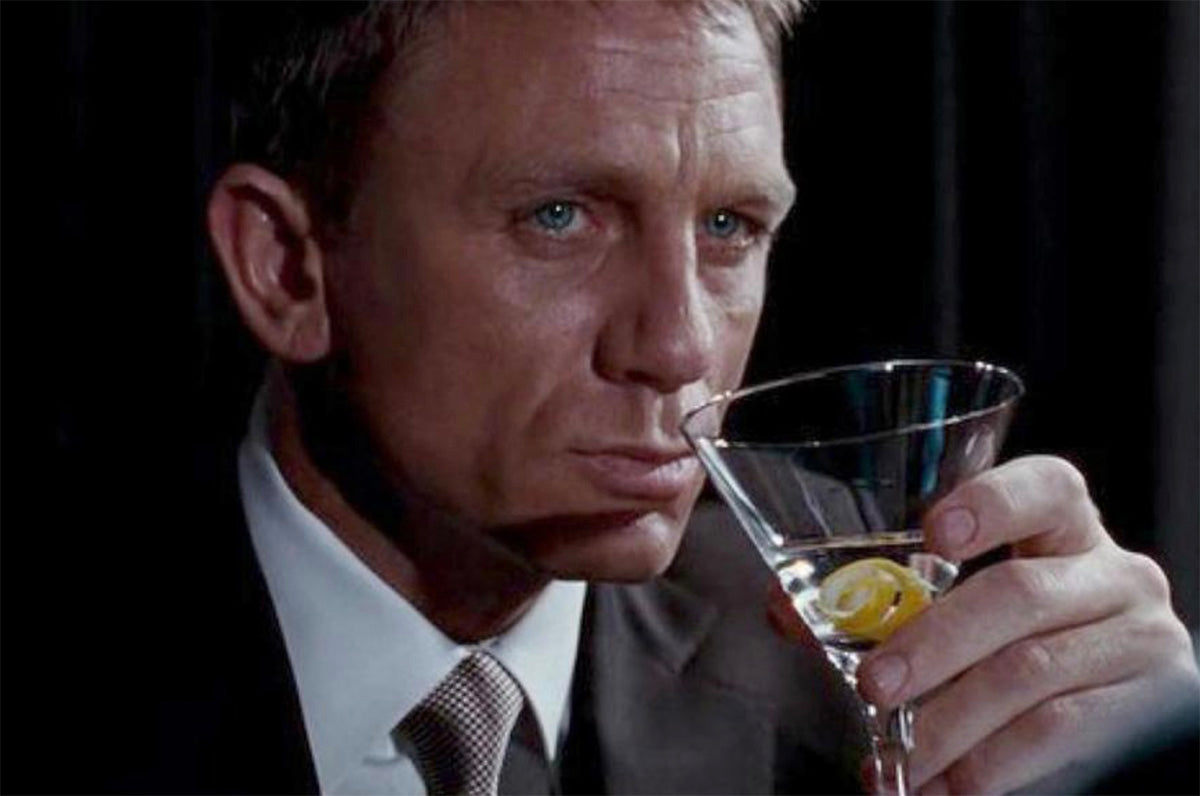 THE STORY
Many a noted authority has had much to say on the iconic martini. Shaken, not stirred, one of the most memorable movie lines ever, which went against all martini wisdom to show James Bond as a true maverick who did things his way.
Noel Coward, a noted playright and composer, was also famous for quoting that the perfect martini was made by filling a glass with gin, and waving it in the general direction of Italy.
Since the original gin and vermouth formula, bartenders have riffed on the martini as a clean, straight-up, boozy drink with plenty of punch. In essence the drink is vodka or gin, served neat with a complementary flavour. Whether that's passionfruit and vanilla, or coffee and chocolate, martinis are a delectable drink to explore, with the only rules being ones that are a delight to break. Just like Bond, it's a drink to be enjoyed your way.